Van Oord, BAM Complete Moin Terminal
A consortium including Van Oord and BAM International has completed the construction of the APM Terminals Moin in Costa Rica.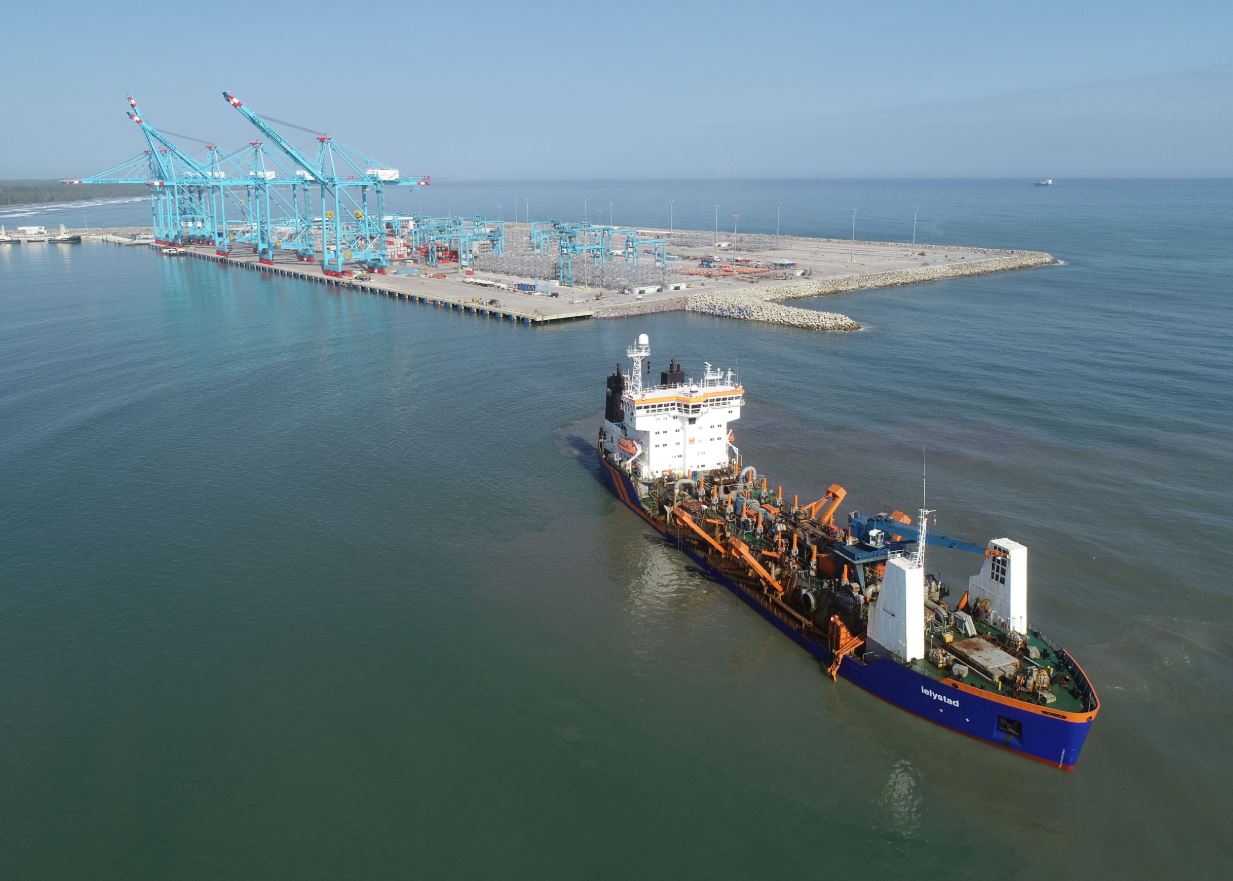 The terminal, with a total investment of $1 billion, was built on a 40-hectare artificial island and covers around 80 hectares with a depth of 16m. The access channel is 18m deep.
Commenting the latest news, Carlos Alvarado Quesada, President of the Republic of Costa Rica, said: "One of the goals of the Costa Rican Government is the job creation with a territoriality approach and, with this project, the conditions of competitiveness and economic reactivation are being created for the province of Limón and also for the entire country."
The terminal has a 650-meter long quay wall and a container yard with the capacity to hold 26,000 TEUs (Twenty-foot Equivalent Units), including power connection capacity for 3,800 refrigerated containers. Refrigeration is essential as Costa Rica is currently the world's largest exporter of pineapples and third largest exporter of bananas.
The number of shipping routes that reach the APM Terminals Moin is projected to increase by as much as 285 percent.