Shanghai Hosts 22nd World Dredging Congress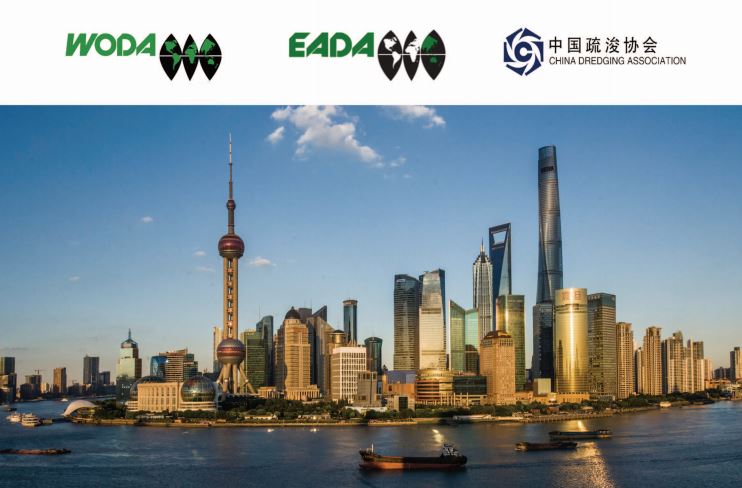 The 22nd World Dredging Congress & Exposition (WODCON XXII) will take place in Shanghai, China, this week, from 22-26 April, 2019.
The event is being organized by the World Organization of Dredging Associations (WODA), China Dredging Association (CHIDA) and Eastern Dredging Association (EADA).
As the world's top summit on dredging held every three years, the congress will bring together industry experts and elites to discuss the prospect of the harmonious development between dredging and ecology, and comprehensively display the whole continuously innovating dredging industry image since the new century, devoted to making greater contributions to global ecological culture construction.
The theme of the WODCON XXII is "Enhance the Harmony between Dredging and Ecology" with the three main forums:
Environmental dredging makes the world a better place;
Towards a new era of intelligent dredging;
Sustainable dredging and marine economic development.
Additional topics of focus are:
Prediction of sustainable dredging strategy;
Environmental  and ecological  assessments of dredging  projects, Risk control and Process dynamic management;
Efficient dredging and reclamation technology;
Construction technology, processes and methods for dredging projects;
Water environment and ecological management and restoration; beneficial use of dredged material;
Design and manufacturing of green and efficient dredging and ocean engineering equipment;
Intelligent Dredging and Information Technology;
Experiences or cases of construction, technology innovation and management of major projects;
International Engineering Guidelines, Legislations, Standards, and Contract Management.