Carteret County Replenishment Project Almost Complete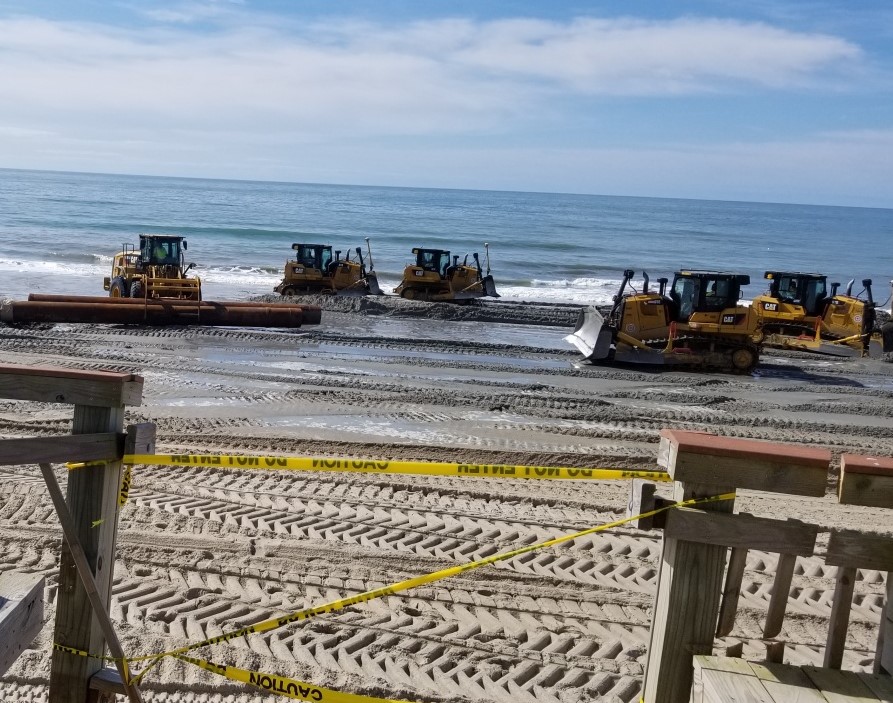 Great Lakes Dredge & Dock Company (GLDD) vessel Liberty Island got back to work last Sunday (April 21) following the last weekend's storm in Carteret County.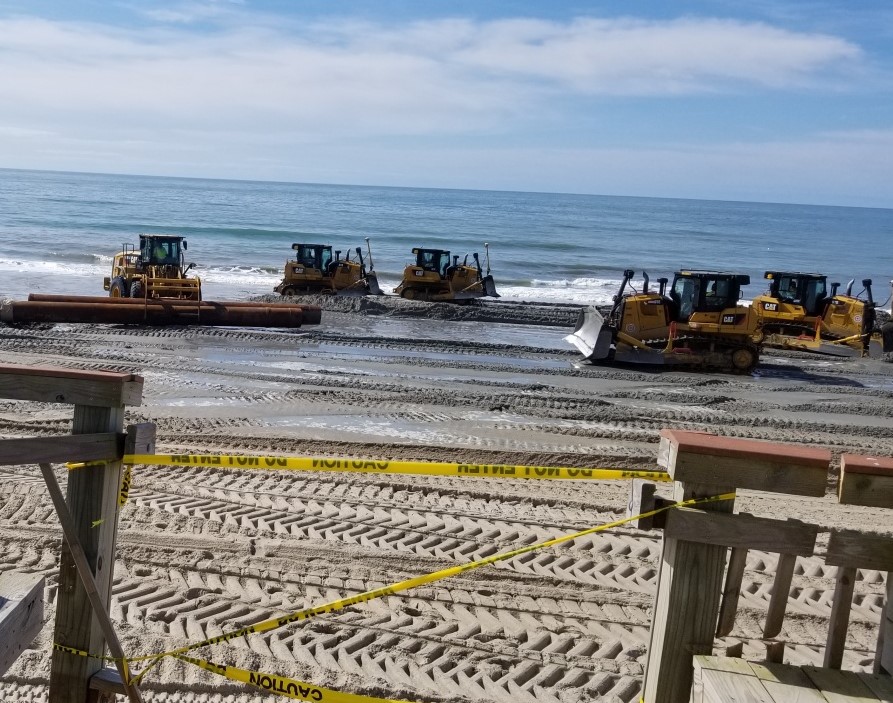 In its latest update on the replenishment project, the county announced that GLDD is approximately 1,000 linear feet away from completing the dredging/pumping phase of the project, or roughly 25,000 cubic yards of sand in terms of volume.
"At the moment we're around 97% complete, and should be done by Wednesday," the county said. "Great Lakes Dredge & Dock has already begun the demobilization process – i.e., some of the land-based pipe, bulldozers, etc. have been taken off site."
When fully complete, the Post Florence Replenishment Project in Carteret County will utilize 945,446 cubic yards of sand obtained from the Offshore Dredged Material Disposal Site (ODMDS) associated with Morehead City Federal Navigation Project.
Emerald Isle (EI), Indian Beach (IB), and the unincorporated area of Salter Path (SP) will receive 617,131 cy, 271,905 cy, and 56,410 cy, respectively along 5.2 miles of shorelines.