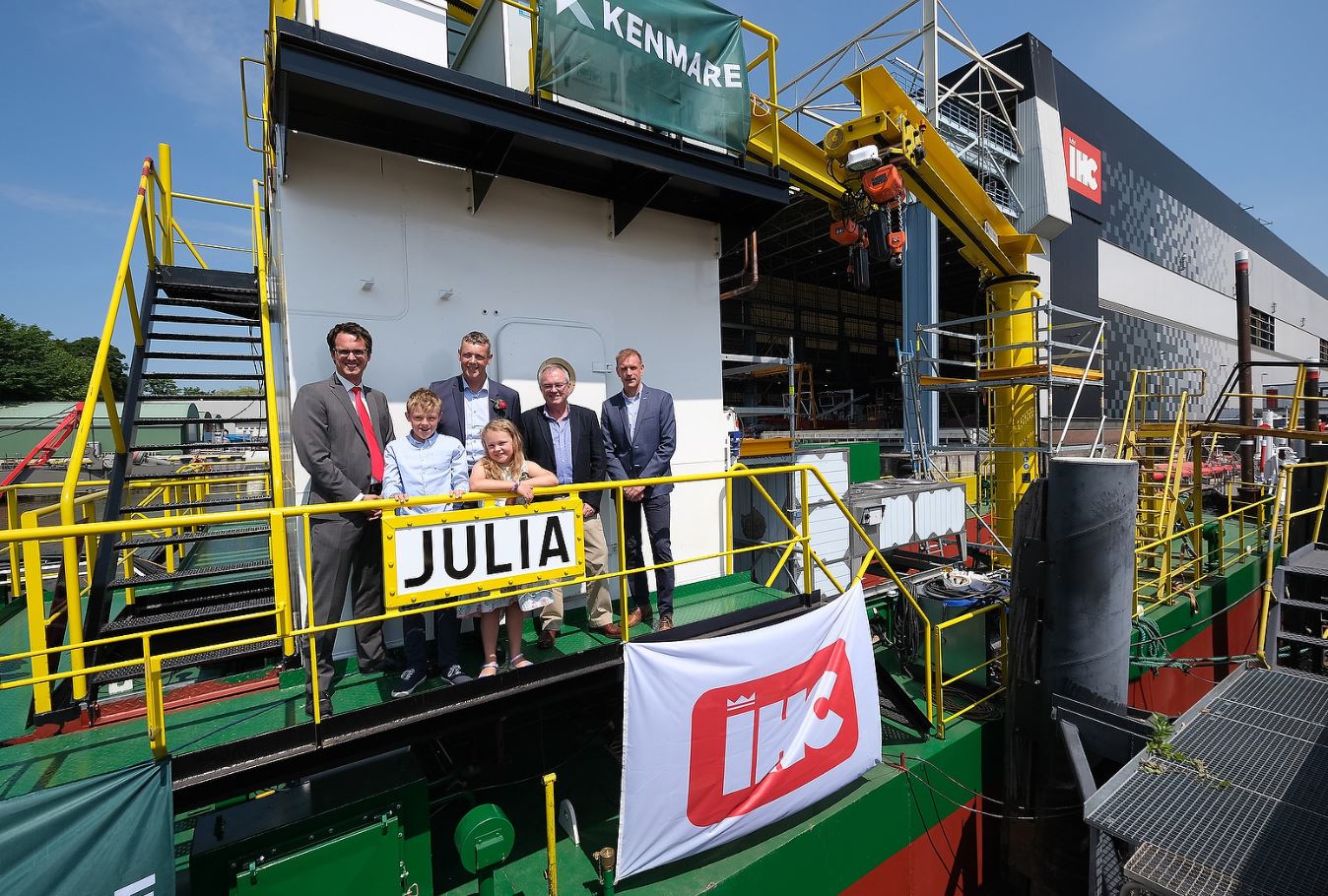 Royal IHC launched a mining cutter suction dredger (CSD) for Kenmare Resources earlier this week, on May 20.
During the naming ceremony, held today at its shipyard in Kinderdijk, the vessel was named Julia.
The new custom-built dredger will operate at Kenmare's Wet Concentrator Plant C project at its Moma Titanium Minerals Mine in Mozambique.
Julia is the third dredger in Kenmare's operation that's designed and built by IHC. Its design is based on the success of the first two IHC dredgers in Kenmare's fleet, Mary-Ann and Catarina.
Commenting the latest news, Kenmare Chief Operations Officer, Ben Baxter, said: "Kenmare is one of the world's leading titanium feedstock producers and the addition of the Julia dredger will contribute to the company's strategy of increasing production by more than 20% from 2021. Through the collaborative design and build process between Kenmare and Royal IHC, this best-in-class, bespoke dredger will deliver additional tonnage, while reducing unit costs."
Julia is expected to operate at 600tph with the potential to be upgraded to 1,500tph in the future.
The vessel will be finalized and tested at IHC's yard in Kinderdijk, before disassembly for transportation to Mozambique, where production is expected to start before the end of 2019, said IHC.