DPWH Cleanup Project Underway, Watermaster Deployed to Cotabato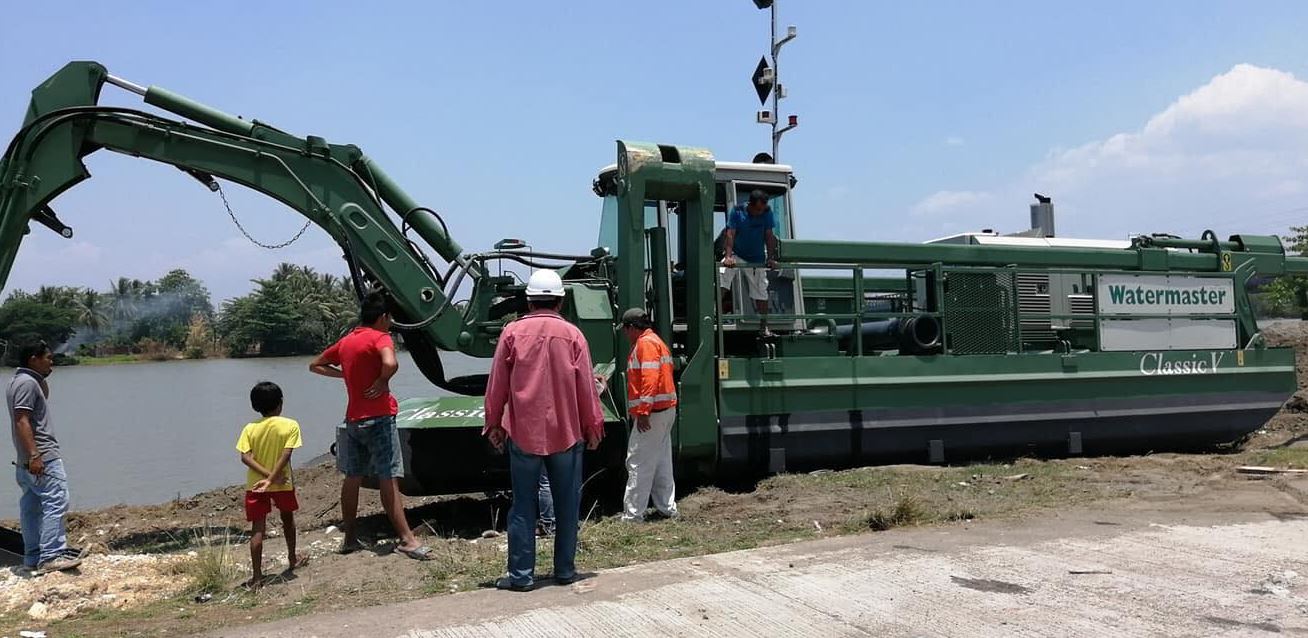 The Philippines Government's Department of Public Works and Highways (DPWH) has deployed a multi-purpose amphibious dredger (MPAD) to clear water hyacinths along Rio Grande de Mindanao in Cotabato City. 
The rapid proliferation of water hyacinths clogged the waterway and severely damage facilities protecting riverwalls and bridges in some areas of the ARMM and Central Mindanao in 2016. Low– lying areas in Cotabato City were submerged by floodwaters and displaced thousands of constituents in weeks, said DPWH in its latest release.
Water hyacinth is considered the most damaging aquatic plant capable to reproduce at extraordinary rate thereby chokes lakes and rivers.
To prevent accumulation of the "green menace", DPWH, through the initiative of Regional Director Basir M. Ibrahim and Engr. Silvano A. Fontilla, Chief of Equipment Management Division recently delivered the new multipurpose amphibious dredger– Watermaster Classic V to the designated dredging site.
According to DPWH, the multipurpose amphibious dredger with 10 inches suction pipe is a powerful equipment that can move and work in dry grounds and shallow water areas up to 6m depth. It is currently deployed at the Delta Bridge in Cotabato City.