WEDA Lifetime Achievement Award for Craig Daniel Vogt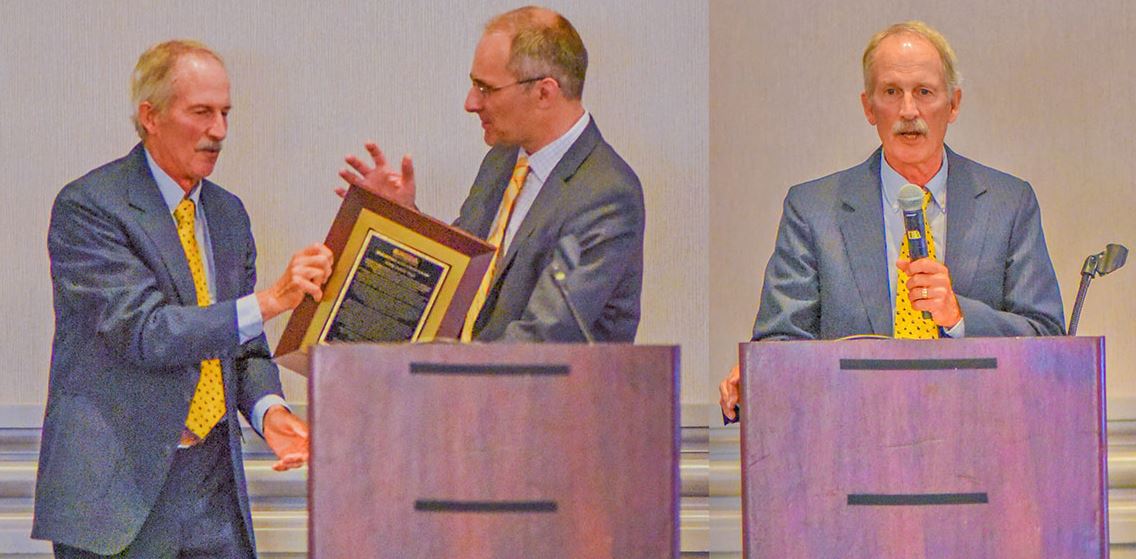 At the annual meeting of the Western Dredging Association (WEDA) held June 5-7, in Chicago, Illinois, President and Chair of WEDA Marcel Hermans presented the organization's 2019 Annual Lifetime Achievement Award to Craig Daniel Vogt for his contributions to the dredging industry as a whole and to the WEDA in particular.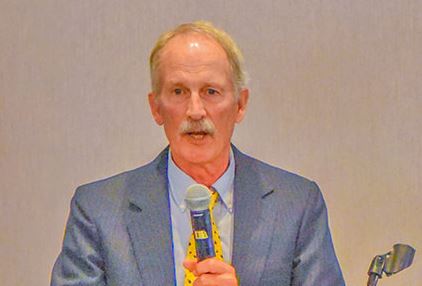 The award recognizes his life's work promoting environmentally sound dredging and dredged material management practices, both at home and abroad, and his help in making WEDA become a forward-looking, environmentally conscious organization.
In a long career at the United States Environmental Protection Agency (EPA) that started in 1971, Craig was responsible for EPA's coastal protection programs, and development and implementation of dredged material disposal regulations, including testing, disposal site designation, management and monitoring.
In 1991 the EPA, sent Craig to his first WEDA meeting to present a paper.
As Craig recounted in his acceptance speech, "I did the presentation, and Bill Murden, Chief Dredger at the Corps of Engineers HQ, sucked me in. Asked me to come back, be on the Board of Directors and to establish a WEDA Environmental Commission."
The rest is history. Craig co-chaired the National Dredging Team with U.S. Army Corps of Engineers (USACE), from 1995-2008, bridging the gap between EPA and USACE interests.
It is fitting that this year, "25 years after he attended his first WEDA meeting" as he pointed out, Craig Vogt was honored with WEDA's 2019 Lifetime Achievement Award for his outstanding support and service to the dredging industry and to the Western Dredging Association.