Tema Port Terminal 3 Open for Business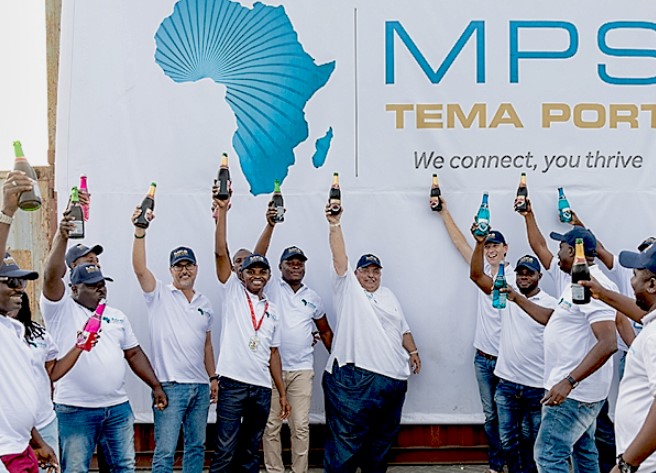 After 35 months of hard work, the Tema Port Terminal 3 is now operational and ready to accommodate its 1st commercial vessels, reports Meridian Port Services Ltd (MPS).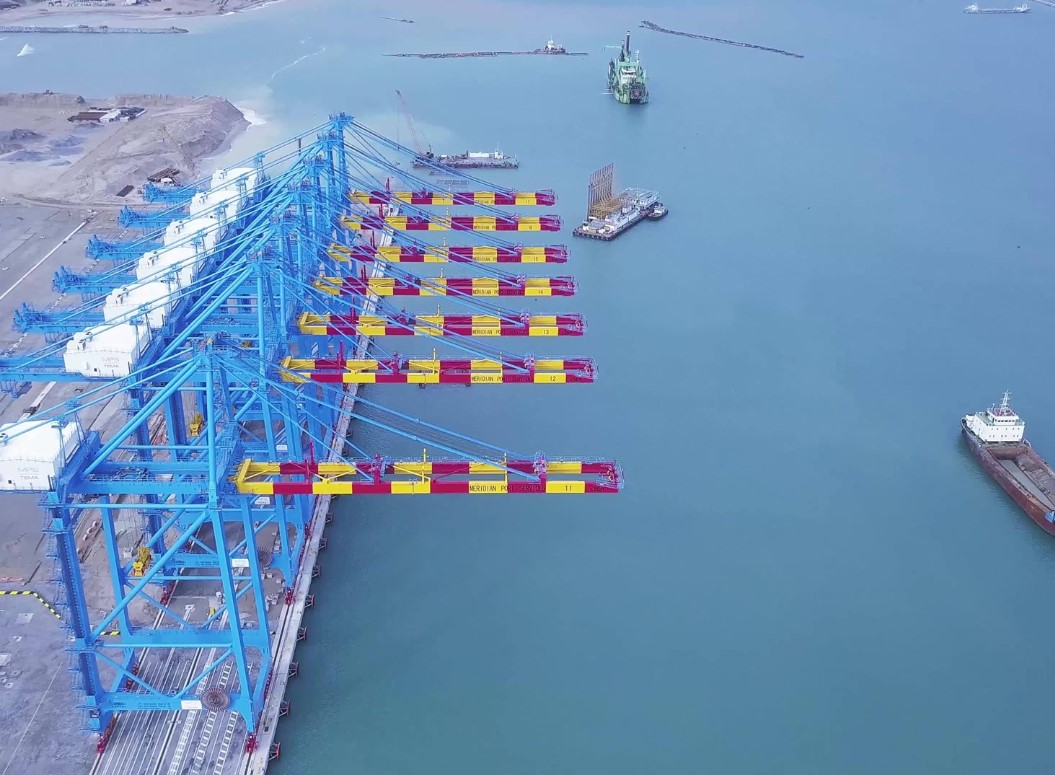 The handover ceremony between construction and operation teams took place last Friday, June 28.
Present at the ceremony were the Director General of the Ghana Ports and Harbors' Authority, the Director of the Port of Tema, the CEO of MPS, the Sector Commander of the Customs Division of the Ghana Revenue Authority and the Metropolitan Chief Executive of Tema.
This massive $1 billion infrastructure project – managed by Meridian Port Services, a joint venture between APM Terminals (35%) Bolloré Africa Logistics (35%) and the Ghana Ports and Harbor Authority (30%) – involved construction of a breakwater and an access channel with deep-water berths to accommodate larger vessels with sophisticated port handling equipment.
In late May, MPS and China Harbor Engineering Company (CHEC) signed an agreement to carry out the construction of the 4th and the last berth under the Tema Port Expansion Project.
As MPS reported, this contract with CHEC will add another 400 meters of berth to the 1000 meter already built, creating a total of 1.4 kilometers of full capacity berth capable of handling vessels up to 16-meter draft.
They also added that this last phase of works will add about 30 hectares of land to the total area, creating a total of 127 hectares of new terminal.
This last phase of Tema Port Expansion Project is envisaged to be completed by the end of 2020.