Significant progress is being made towards closure of the northern breach of Levee L550 between Watson and Rock Port, Missouri.
The U.S. Army Corps of Engineers, Omaha District, last month awarded a $22.1 million contract to Weston Solutions of West Chester, PA for initial breach repairs to the L550-561 levee system.
The contractor has switched from dredging to mechanical placement, and has advanced the sand closure berm roughly 750 linear feet of the needed 1200 linear feet closure alignment.
This initial breach repair will reduce the risk of flooding to help protect critical infrastructure in the mentioned areas.
According to Rachel Shrader, Project Manager, Omaha District System Restoration Team, these initial breach repairs will increase flood risk management to the area behind the levee as the team works on repair solutions for fully rehabilitating the levee system.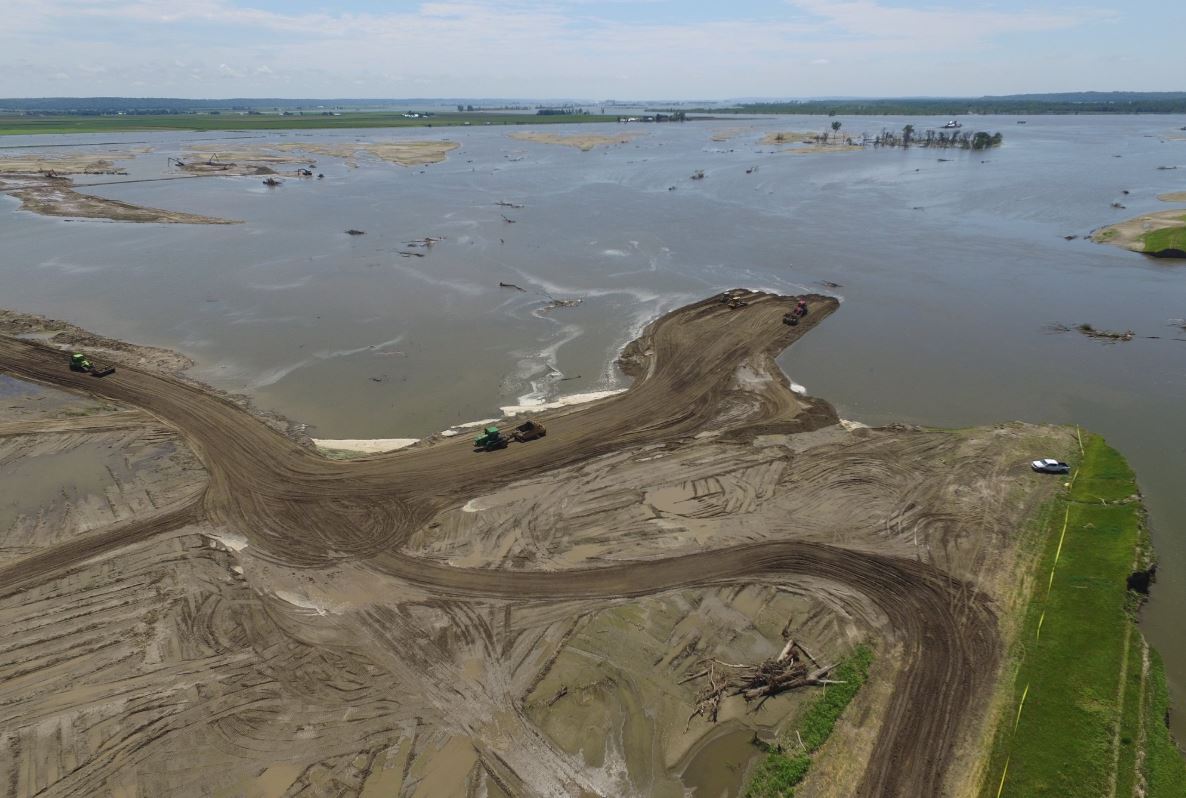 Photo: Image source: USACE
Related news
List of related news articles