Elbe River Dredging Begins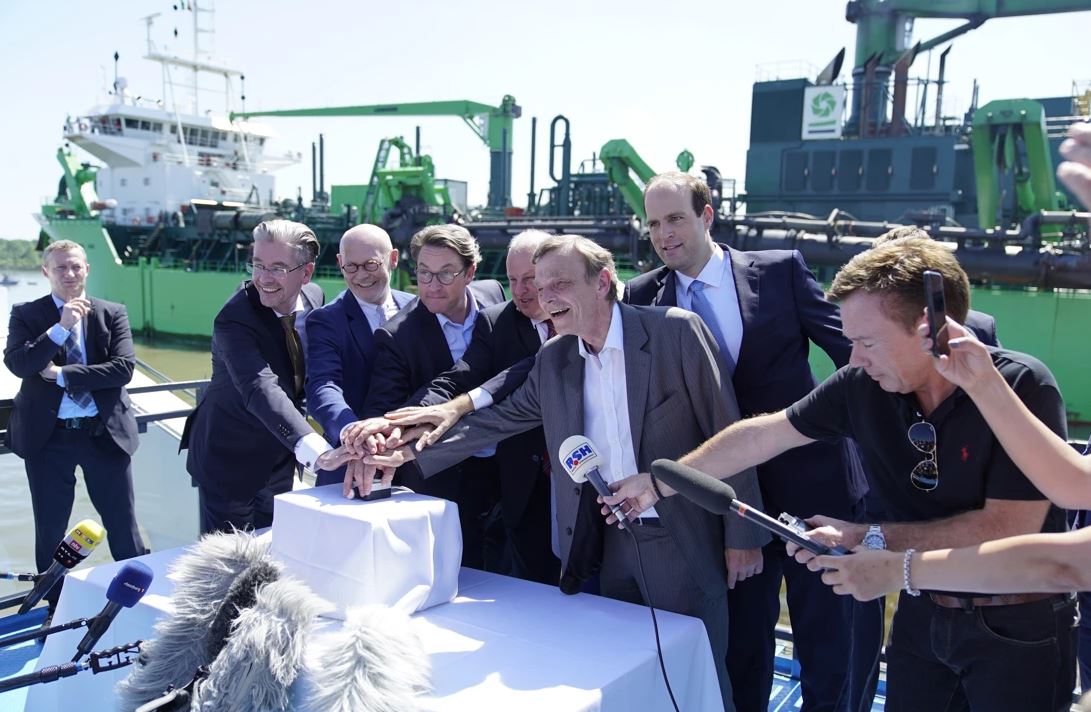 The much-delayed deepening and fairway widening program on the Elbe River, conducted by the Belgium's dredging giant DEME Group, officially started today.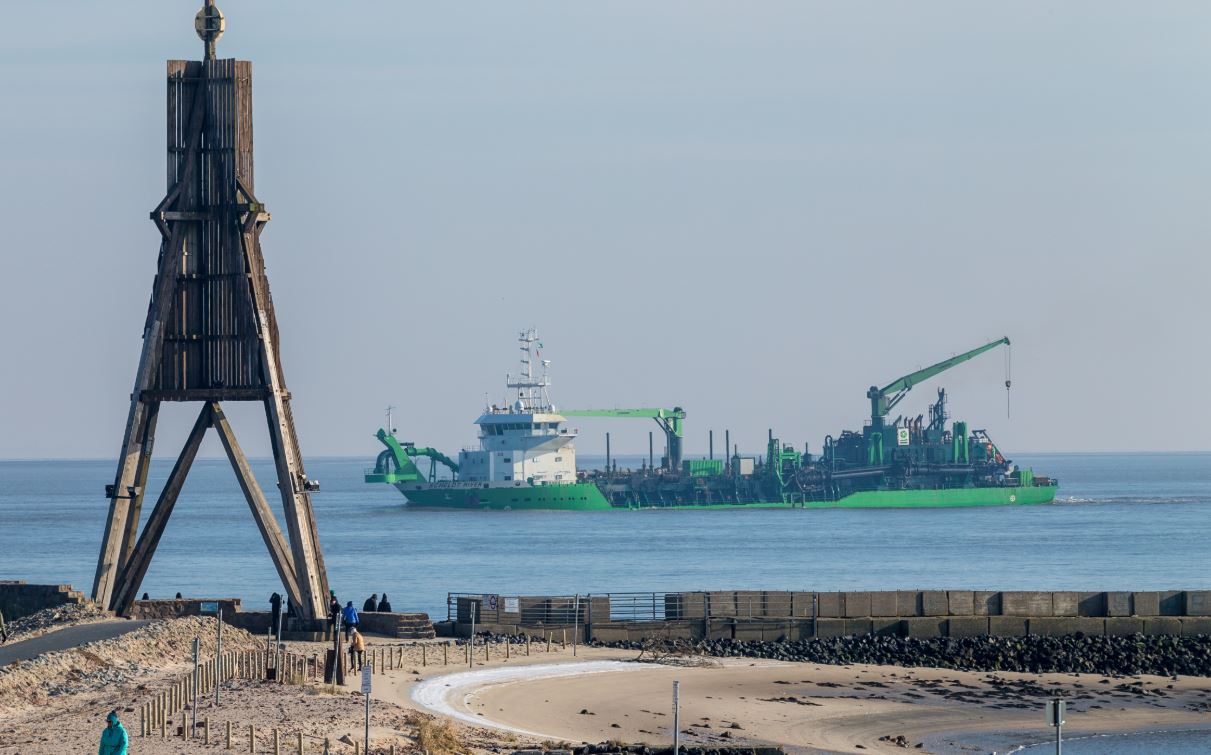 After a symbolic push on the button, the trailing suction hopper dredger (TSHD) Scheldt River kicked off the works, which should be completed early 2021.
The project consists of the widening and deepening of the 116 km long fairway between Cuxhaven and Hamburg to a level of -14.5 m.
According to DEME, this will allow ships to sail the River Elbe with a draught of 13.5m, compared to 12.5m at present, and not be restricted by the tide and with a 14.5m draught (tide-dependent) when sailing from and towards the Port of Hamburg – Europe's third largest port.
The contract has an approximate value of EUR 238 million (VAT included).
For this scheme, DEME will deploy its most modern trailing suction hopper dredgers, backhoe dredgers and spreader pontoons for the dredging, transportation and relocation of around 32 million m³ of material.
The Waterways and Shipping Administration Cuxhaven (WSA Cuxhaven) has awarded the contract for the adaptation of the Elbe fairway to DEME Group's subsidiaries Nordsee Nassbagger- und Tiefbau and Dredging International.