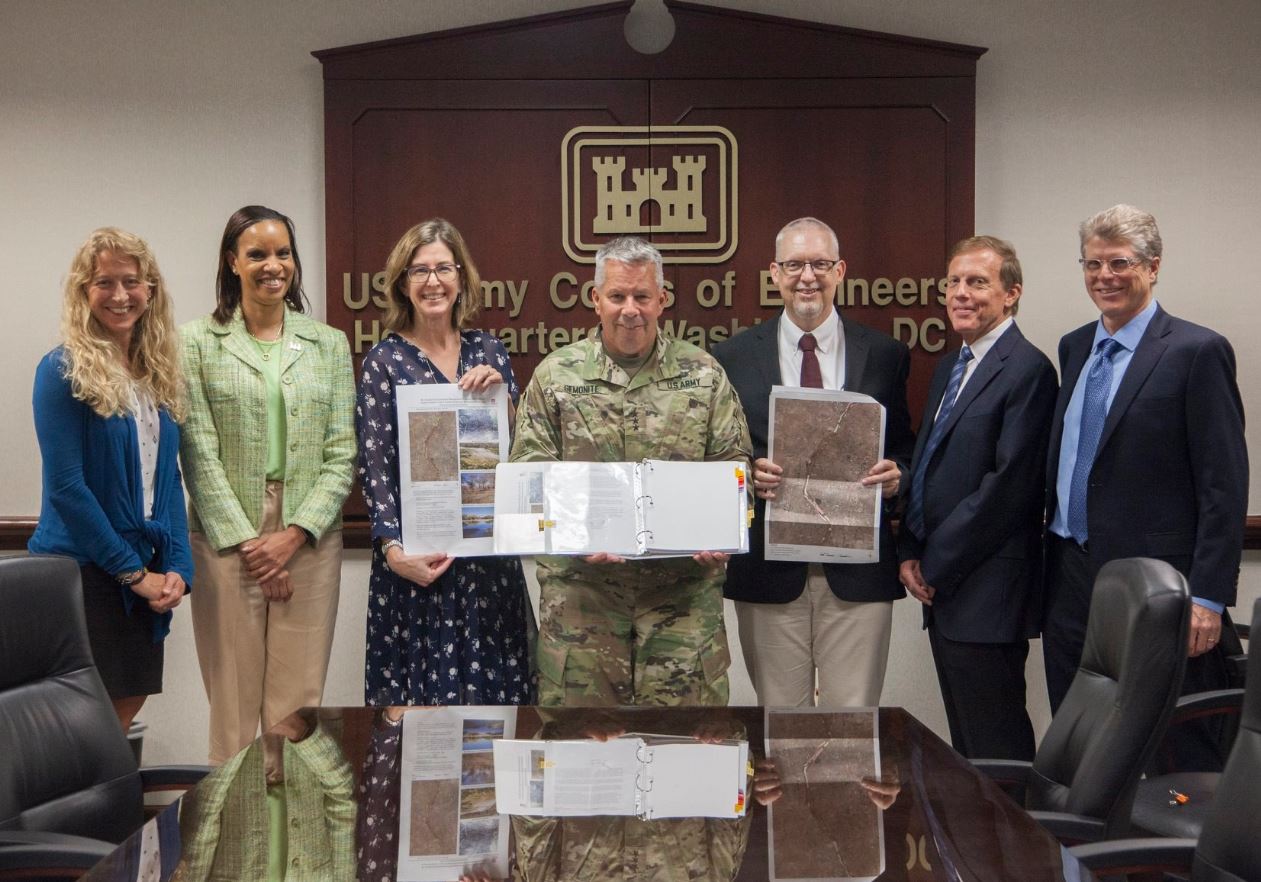 Lt. Gen. Todd T. Semonite, USACE Commanding General and 54th U.S. Army Chief of Engineers, yesterday signed the recommended plan to restore approximately 216 acres of the Middle Rio Grande bosque.
If authorized, this project will improve hydrologic function in this area by constructing high-flow channels, willow swales, and wetlands, and restores native vegetation and habitat.
The signing of the Rio Grande Sandia-Isleta Chief's Report progresses the project to Congress for authorization.
The recommended plan is the National Ecosystem Restoration (NER) Plan and includes:
Restoring 261 acres of riparian forest habitat (bosque) in the Middle Rio Grande;
Constructing 42 willow swales;
Treating 15 areas for invasive species, retreating them for resprouts, and planting these areas with native species;
Constructing 5 hi-flow channels;
Constructing 3 wetlands;
Constructing 2 areas that will connect with the river;
Constructing 1 wet meadow;
Constructing 1 bank line terrace;
Removing 3 berms;
Constructing 1 areas that will divert outfall flows;
Enhancing 1 ditch for wet habitat.
Photo: Photo by Jake Pope, USACE
Related news
List of related news articles