Split Hopper Barge 'Nab' on Manor Marine's Slipway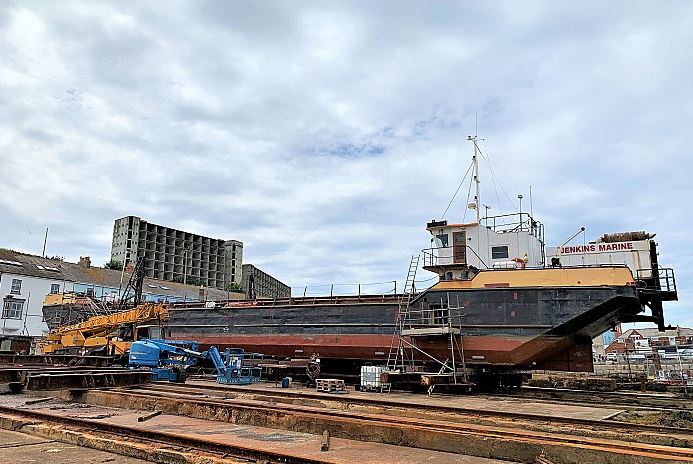 Jenkins Marine has contracted Manor Marine to provide slipway, repair and maintenance services for the split hopper barge Nab.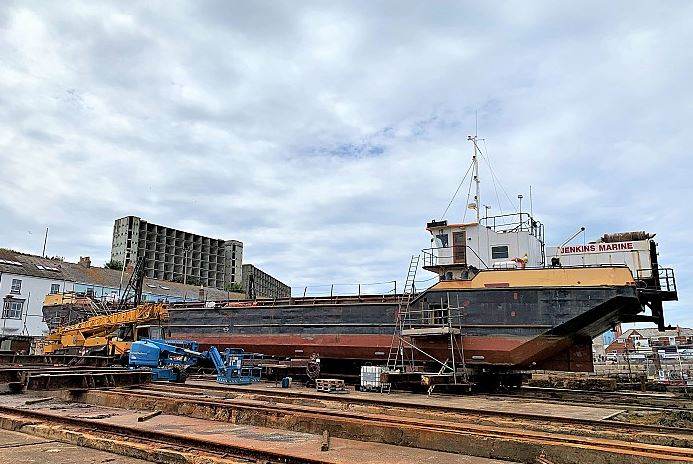 The 44.10 meter dredging vessel will be on the slipway in Portland, Dorset, for nine weeks to undergo essential works.
Commenting the latest news, Operations Director at Manor Marine, Leif Cooper, said: "We are pleased to once again be working with Jenkins Marine; they are a valued client of ours and well respected within the industry."
Manor Marine has removed two 2.7 tonne hydraulic rams from Nab for servicing and are currently providing welding services for repairs on the vessel, with Jenkins Marine utilizing the slipway for painting and hull repair works.
In 2018, Manor Marine completed a similar scope of work on her sister vessel Needles.