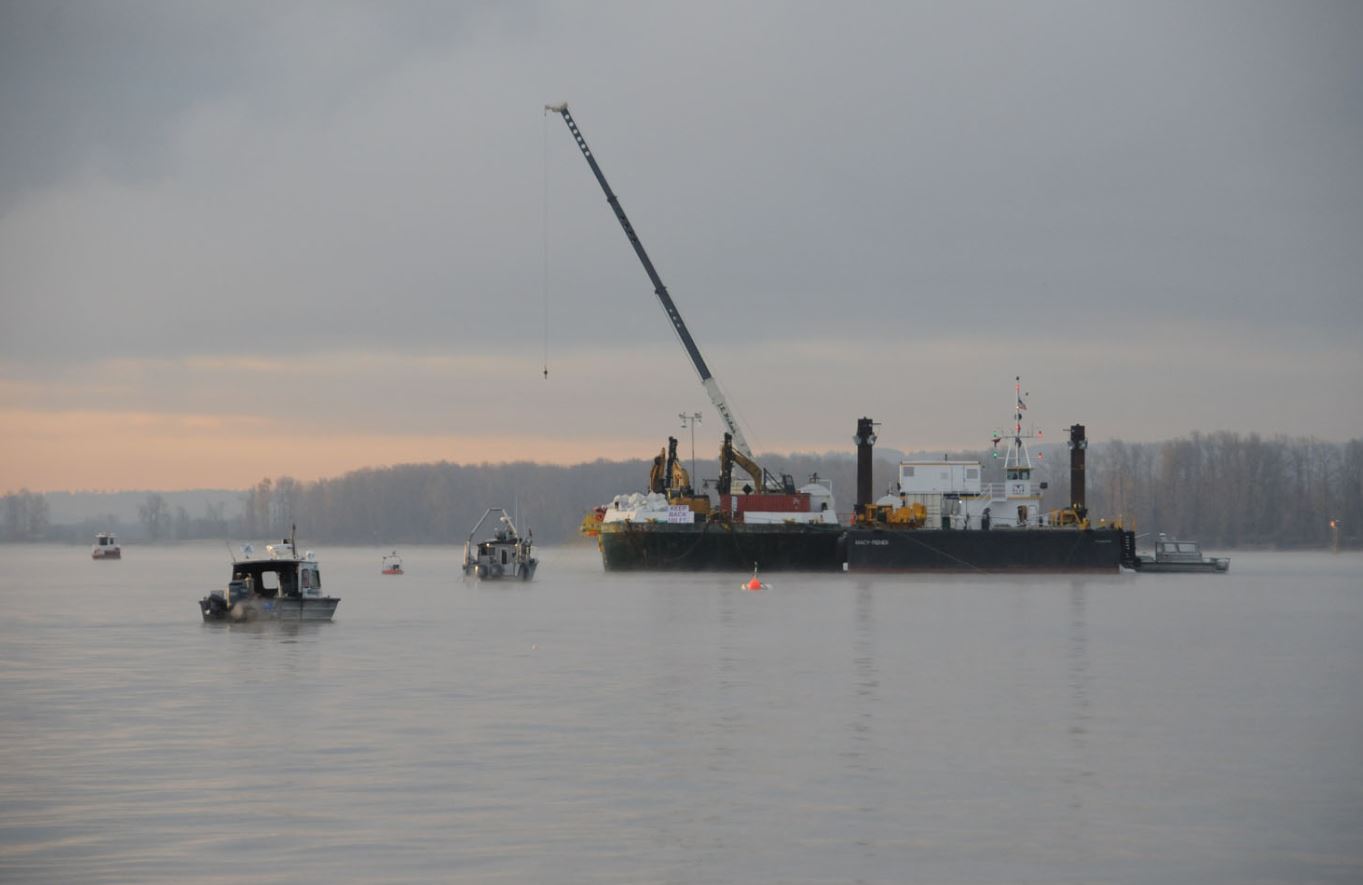 J.E. McAmis of Chico, California, has submitted the lowest responsive bid in the amount of $5.3 million for underwater drilling and blasting of a 1-acre rock pinnacle adjacent to Berth II at the Port of Ketchikan, Alaska.
Under the contract, the company will perform underwater drilling, blasting and dredging operations to a depth of -42′.
According to J.E. McAmis, all material will be transported to an upland facility near Ward Cove, Alaska, for disposal.
Operations are set to begin in late 2019 and must be completed by 15 March 2020.
J.E. McAmis has successfully completed several other marine drilling and blasting operations in places such as St. George, Alaska; Ice Harbor Dam, Washington; and the Columbia River in Oregon and Washington.
Photo: Image source: J.E. McAmis
Related news
List of related news articles