Van Wijngaarden Orders Damen Multi Cat DP1
Van Wijngaarden Marine Services has placed an order with Damen Shipyards Hardinxveld for a Damen Multi Cat 3013, to be named KILSTROOM.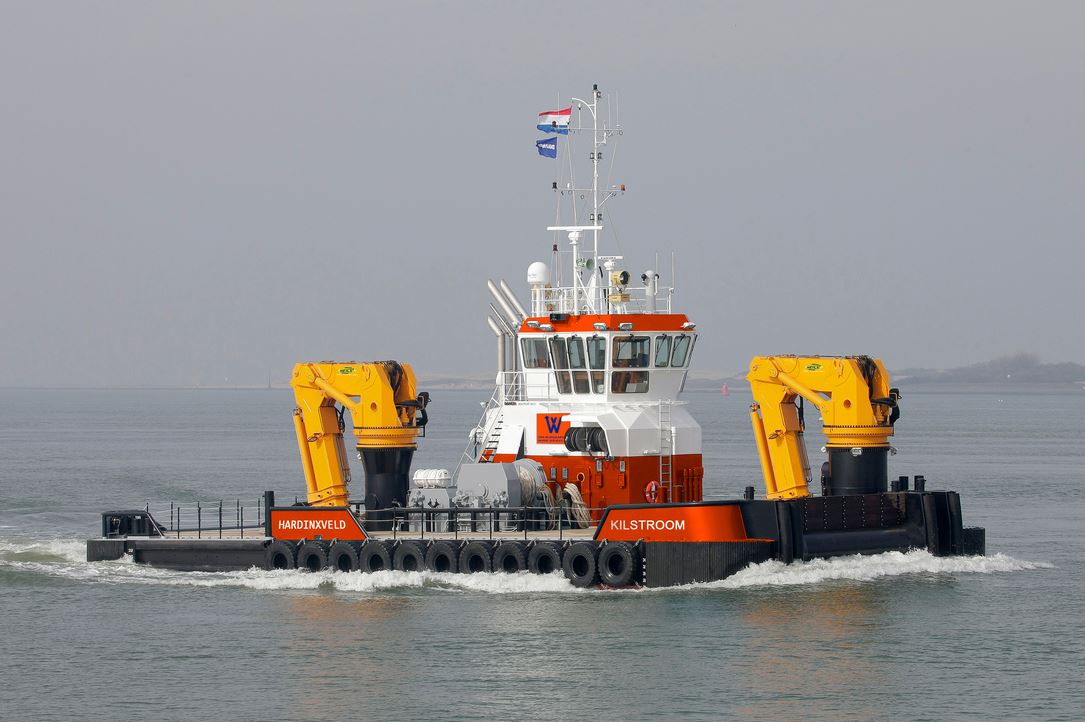 To date, its relationship with Damen has focused on the group's Shoalbuster range with the company now operating five of the popular and versatile class.
Damen Multi Cats are tough, multi-function vessels that, with their twin, heavy-duty cranes, rugged fendering, all-round visibility, extensive deck space and shallow draught, are ideal for a wide range of coastal and offshore construction, maintenance and general-purpose activities.
The 30-meter Multi Cat 3013 is one of the largest in the range with a bollard pull of 38 tonnes and the KILSTROOM will be fitted with a dynamic positioning system along with additional customisations.
The contract was signed last month by the CEO and managing director of Van Wijngaarden Marine Services Mr. Wim van Wijngaarden and Mr. Peter van Wijngaarden together with Jos van Woerkum, managing director of Damen Shipyards Hardinxveld.