PHOTO: Foyle and Marine Dredger Dinopotes Busy in Red Bay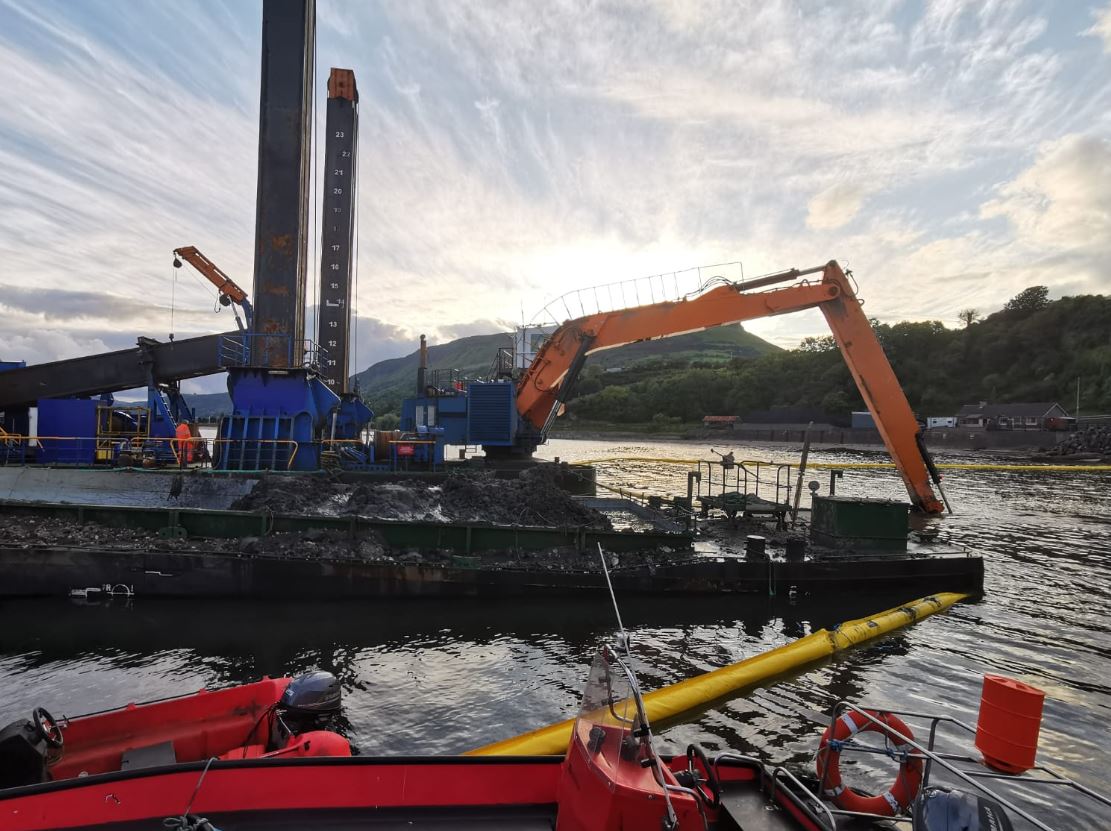 Foyle and Marine Dredging Ltd has just released these beautiful photos of their backhoe dredger 'Dinopotes', assisted by the tug 'Ada Dorothy', during their work outside Waterfoot in the Glens of Antrim, Red Bay in Northern Ireland.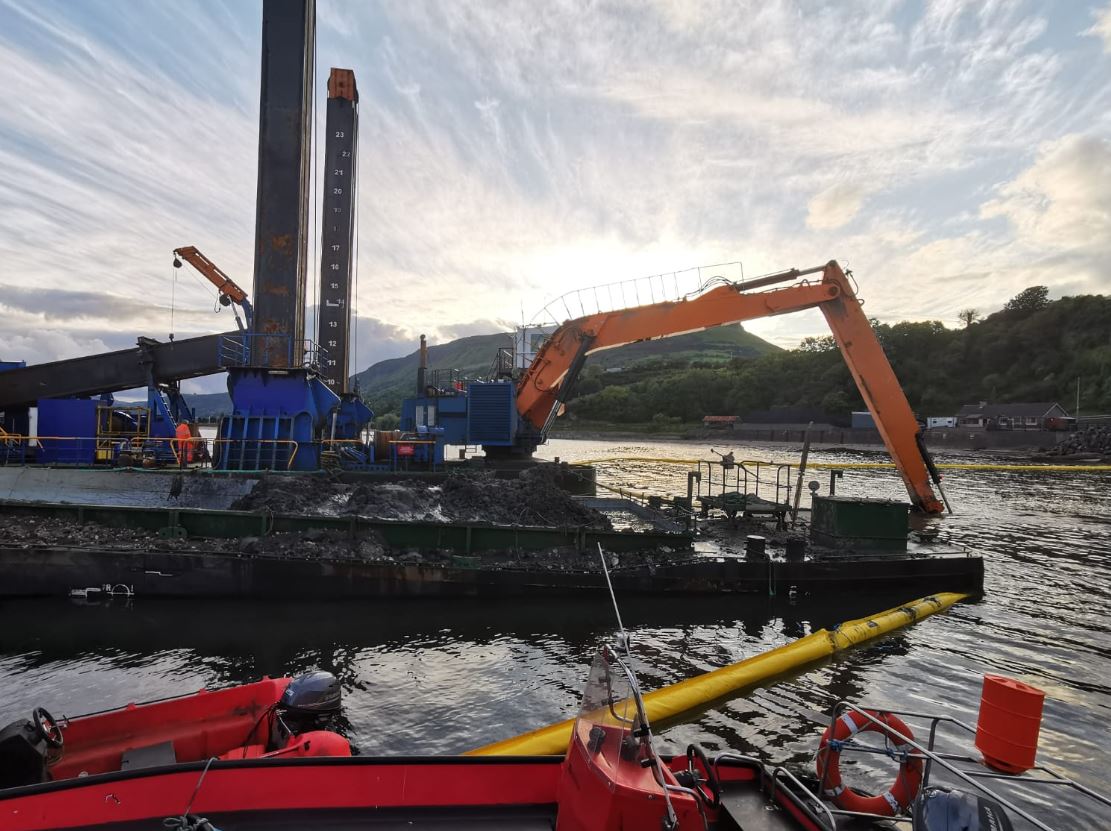 "It is a sensitive environment, thus we are using silt curtains to prevent the dispersal of the dredge plume to areas outside the dredge area," the Moville, Donegal, based company said in its announcement.
The dredging operations officially started yesterday and it is expected that the Red Bay dredging scheme will be completed in the following days.