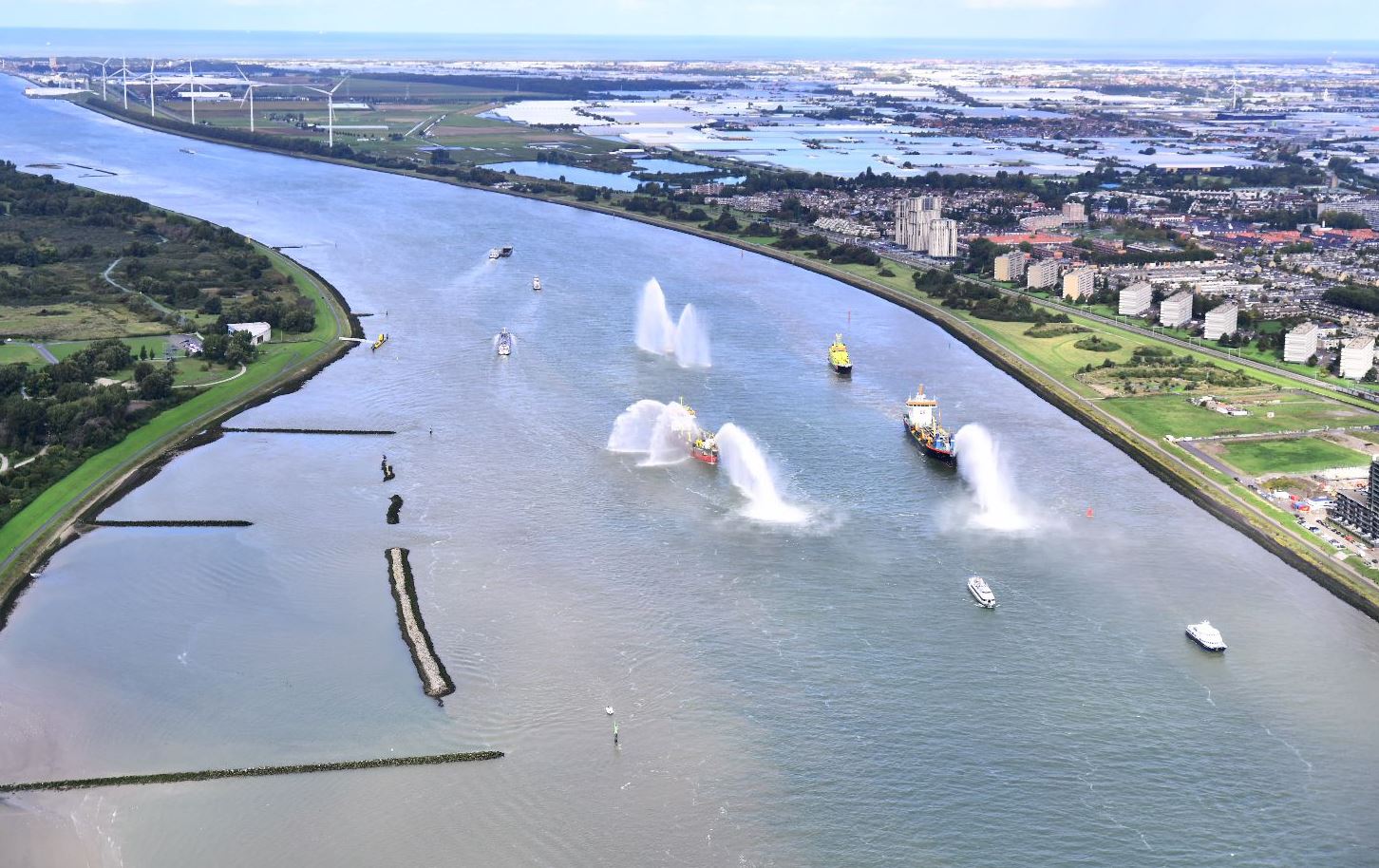 The Directorate-General for Public Works and Water Management (Rijkswaterstaat) and the Port of Rotterdam Authority last week celebrated the completion of the deepening of the Nieuwe Waterweg and Botlek.
Under the project, one of the busiest waterways in the Netherlands has been deepened by a meter and a half across a distance of 25 kilometers.
The ceremonial opening of the deepened Nieuwe Waterweg and Botlek was performed by Minister Cora van Nieuwenhuizen (Infrastructure & Water Management) and Ronald Paul, the Port of Rotterdam Authority's Chief Operating Officer.
Commenting the latest news, Minister Van Nieuwenhuizen said: "Big, bigger, biggest. We're talking here about the Aframax, Suezmax and Panamax, mammoth vessels that sail cheaper, more sustainably and safer. In the port sector, big is not only a matter of honor, but it's also a condition for survival in today's cut-throat competitive world. That is certainly true for the port of Rotterdam."
The opening included a nautical salute together with vessels from contractors Van der Kamp and Boskalis, a Port of Rotterdam Authority patrol vessel and a Rijkswaterstaat vessel.
The total joint investment amounted to around €70 million.
Photo: Image source: Port of Rotterdam