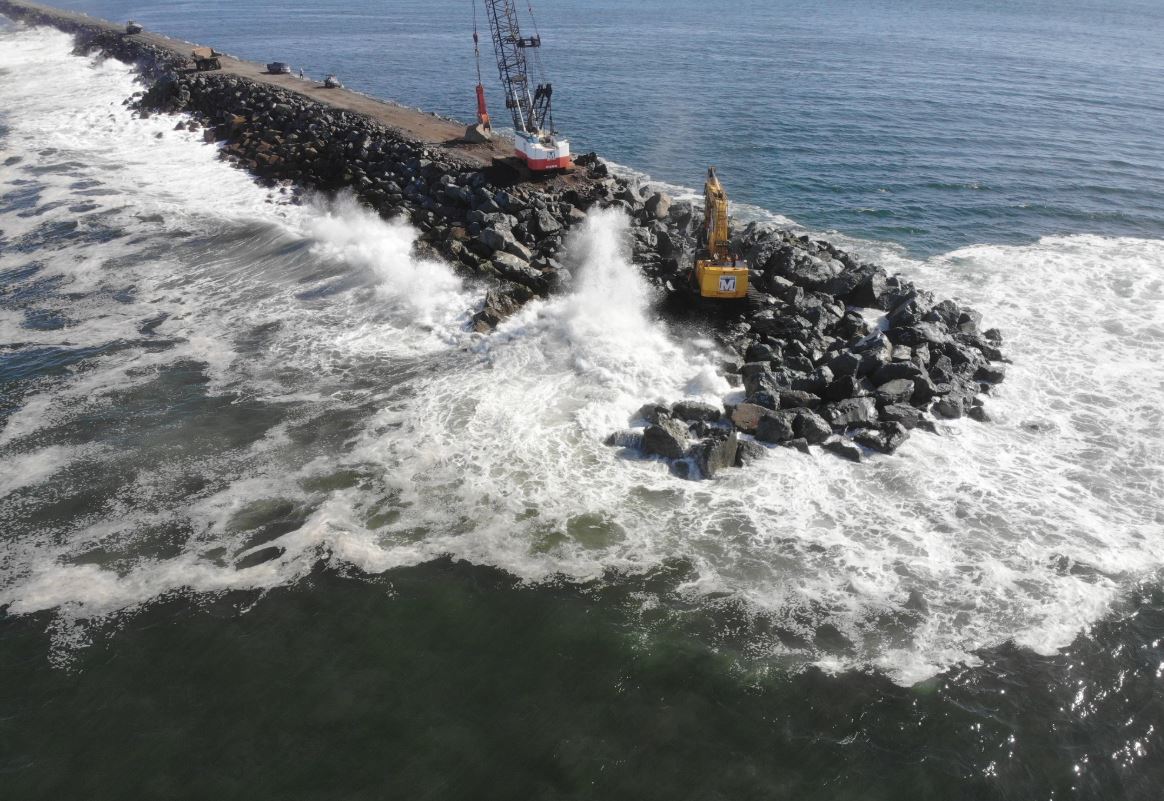 J.E. McAmis has just released the latest update on the Mouth of the Columbia River North Jetty (MCR North Jetty) project, saying that their work on this very important coastal protection scheme is almost complete.
The ongoing repairs are the second phase of the Army Corps' plan to repair three jetties at the mouth of the Columbia River.
USACE has already completed two years of work on the mile-long "A" Jetty at a cost of approx. $30 million.
Following the completion of the North Jetty scheme later this year, the Corps will begin stage three of the project, rehabilitating the six-mile-long South Jetty.
These works will take place between 2019 and 2023.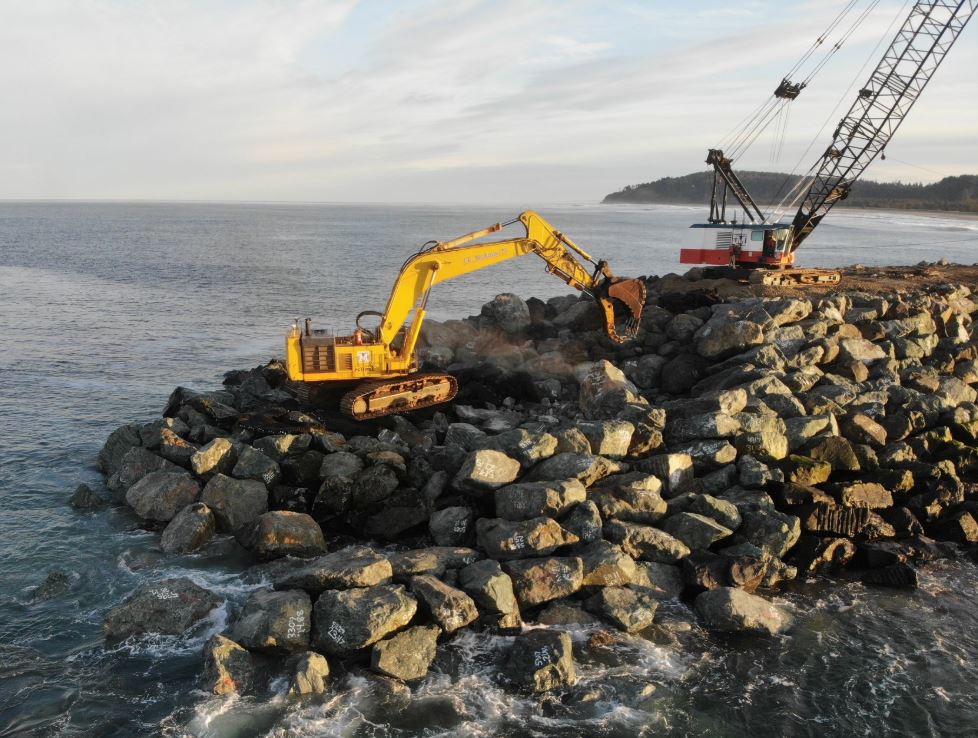 Photo: Image source: J.E. McAmis
Related news
List of related news articles