Cashman Dredger FJ Belesimo Busy in Hingham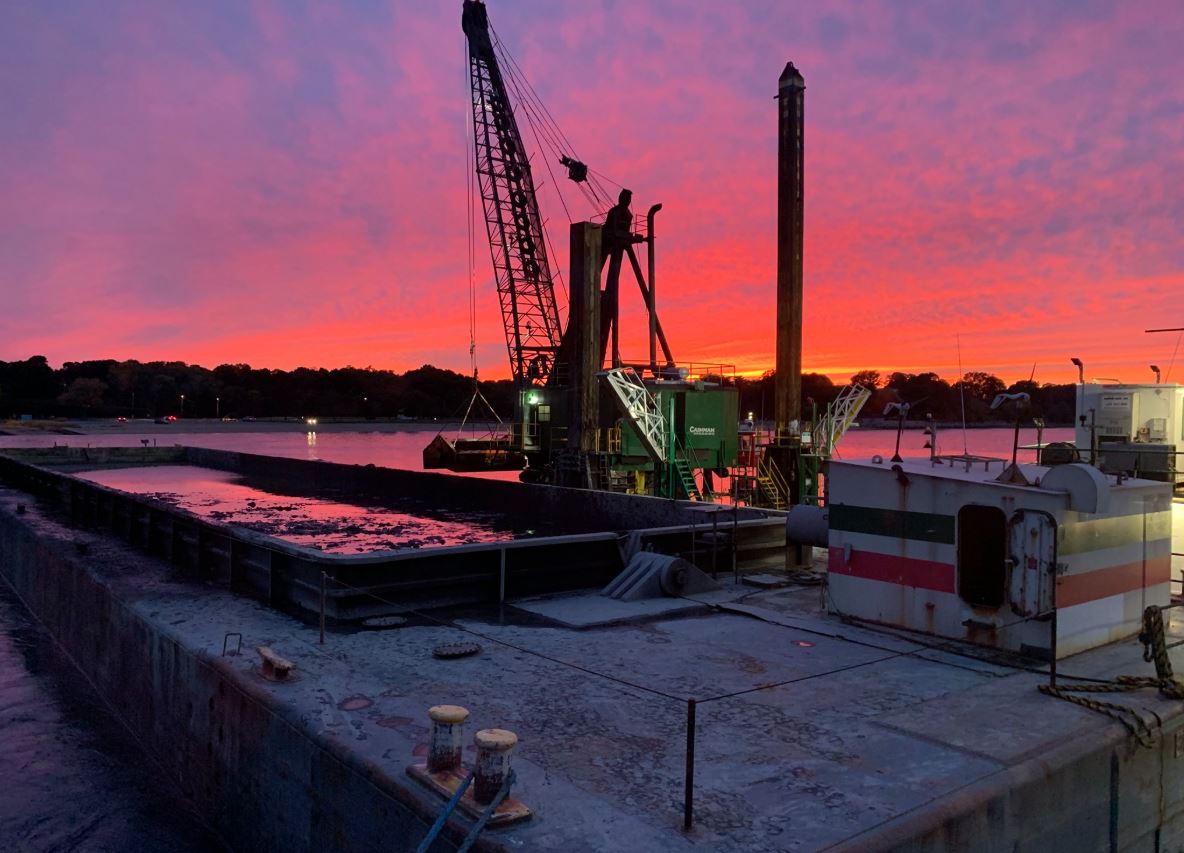 Cashman Dredging's clamshell dredger FJ Belesimo is currently busy working on a harbor of one of their neighboring towns, Hingham, MA.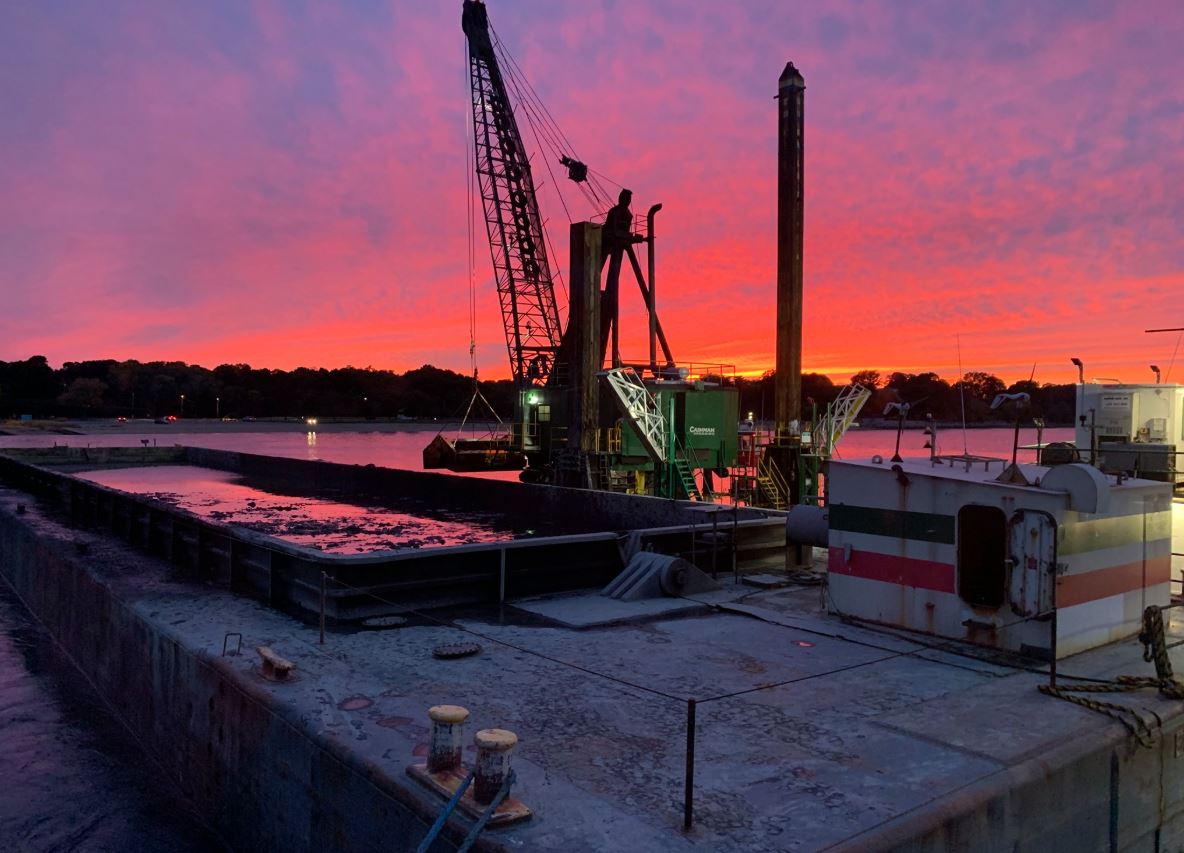 A $2-million grant was given to Hingham recently to remove about 62,000m³ of sediment from their inner harbor.
Once a decade, Hingham dredges the inner harbor mooring basin to keep adequate water depths for boaters, said Cashman in its announcement.
The main goal of this project is to enable all-tide use of a regionally significant boat ramp and restoring all-tide access to its more than 230 public moorings