All Set for Ala Wai Canal Dredging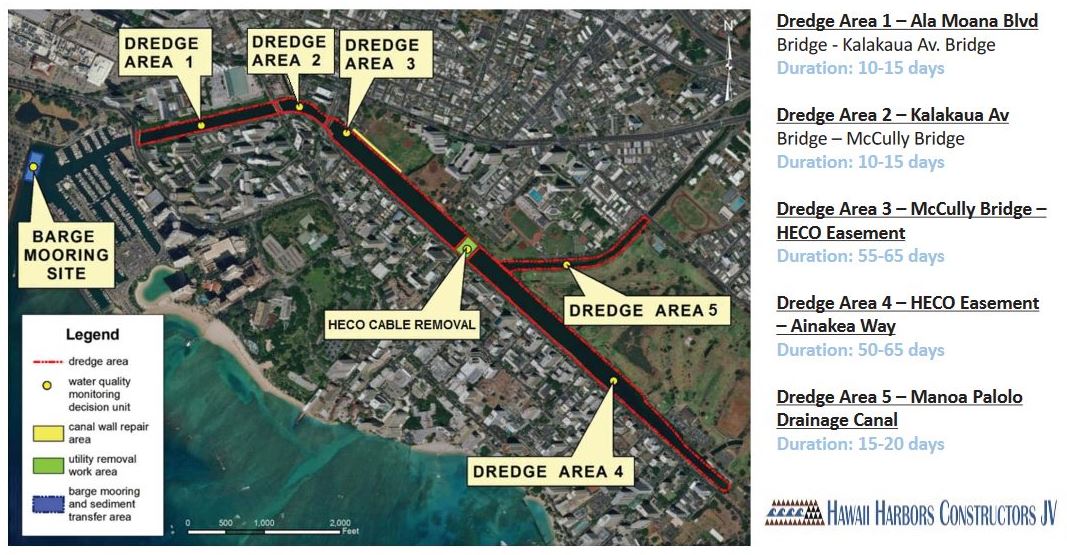 Dredging work on the Ala Wai Canal to remove accumulated silt and sediments, remove abandoned Hawaiian Electric Company cables, and to repair two sections of canal wall, is set to begin this month, the Hawaii Department of Land and Natural Resources reports.
Dredging is expected to remove 186,000 cubic yards of material from depths ranging between six and eight feet.
The dredged material is suitable for ocean disposal at an Environmental Protection Agency (EPA) approved site – the South O'ahu Ocean Dredged Material Disposal Site.
The project is expected to last for a year.
According to DLNR, the long-term benefits of canal dredging include maintaining the ability of the canal to efficiently convey storm water flows to the ocean to reduce the risk of flooding and to improve aesthetics and use of the canal for recreational users.
The project contractor is Hawaii Harbors Constructors JV and the cost of dredging and wall repairs is $21.1 million.