Cameron-Creole Marsh Creation Project Nears Completion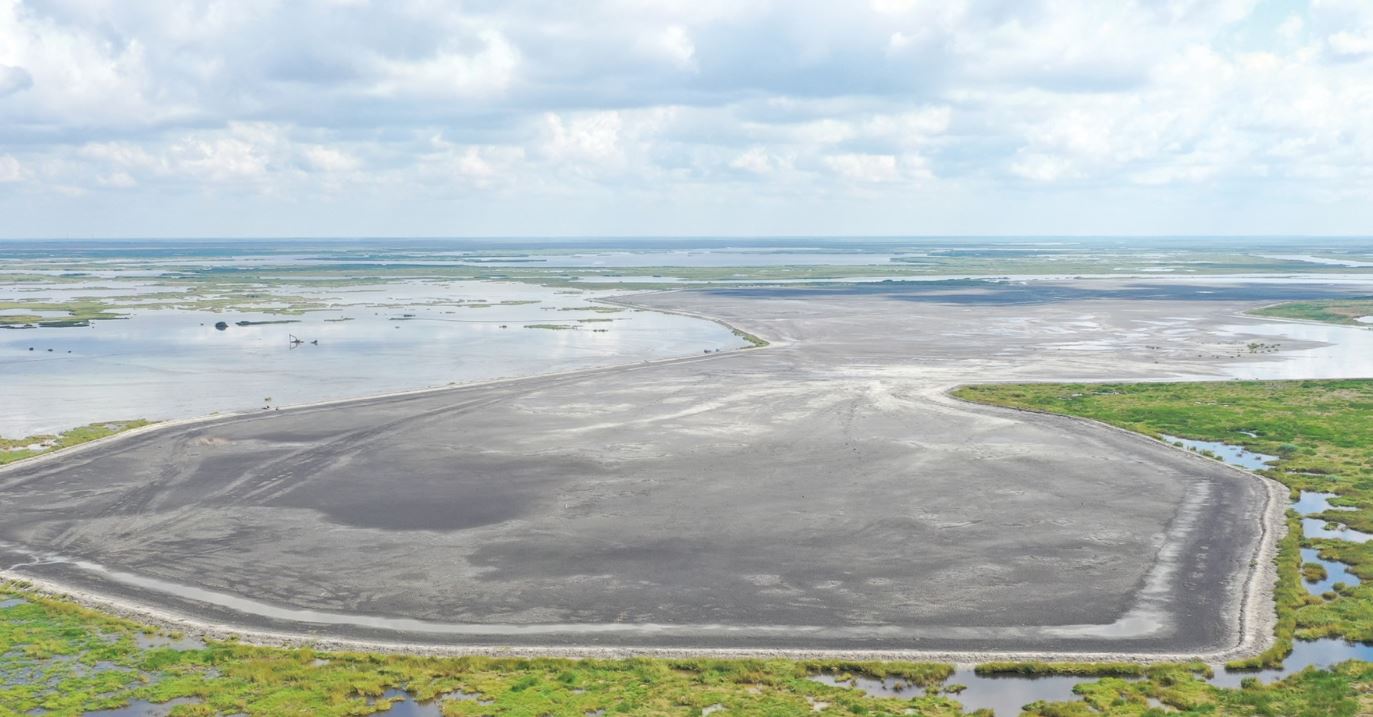 Work is nearly complete on the Cameron-Creole Watershed Grand Bayou Marsh Creation project in Cameron Parish, the Louisiana Coastal Protection and Restoration Authority (CPRA) reports.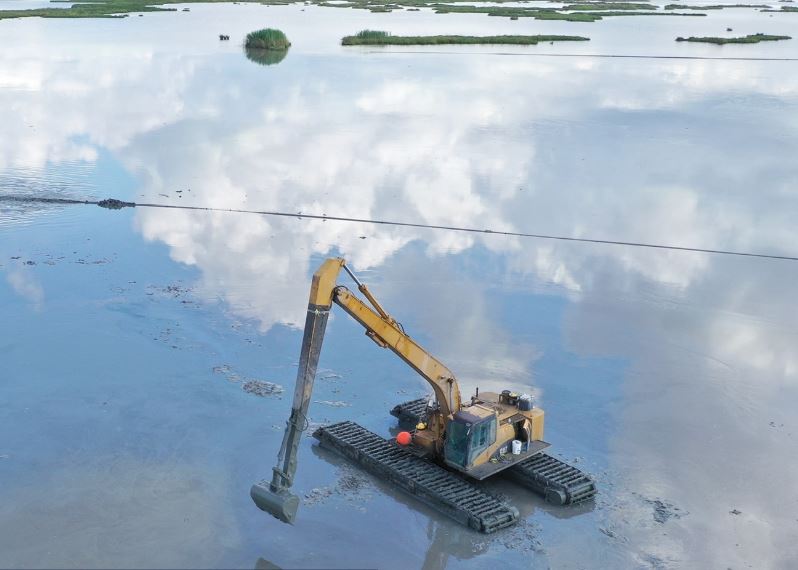 Using dredged material from Calcasieu Lake, this project restored almost 670 acres of marsh & nourished an additional 100 acres.
This project is located in Region 4, Calcasieu-Sabine Basin, Cameron Parish, 6 miles northeast from Cameron, LA, on the Cameron Prairie NWR and Miami Corporation property north of Grand Bayou.
Approximately 14,390 acres (32%) of the Cameron-Creole Watershed Project (CCWP) marshes were lost to open water from 1932 to 1990 at an average loss rate of 248 acres/ year (0.55 percent/year) due to subsidence and saltwater intrusion from the Calcasieu Ship Channel.
The CCWP was implemented by the NRCS in 1989 to reduce saltwater intrusion and stimulate restoration through revegetation.
Hurricanes Rita and Ike in 2005 and 2008 breached the watershed levee scouring the marsh and allowing higher Calcasieu Lake salinities to enter the watershed causing more land loss.