Scarborough Dredging Underway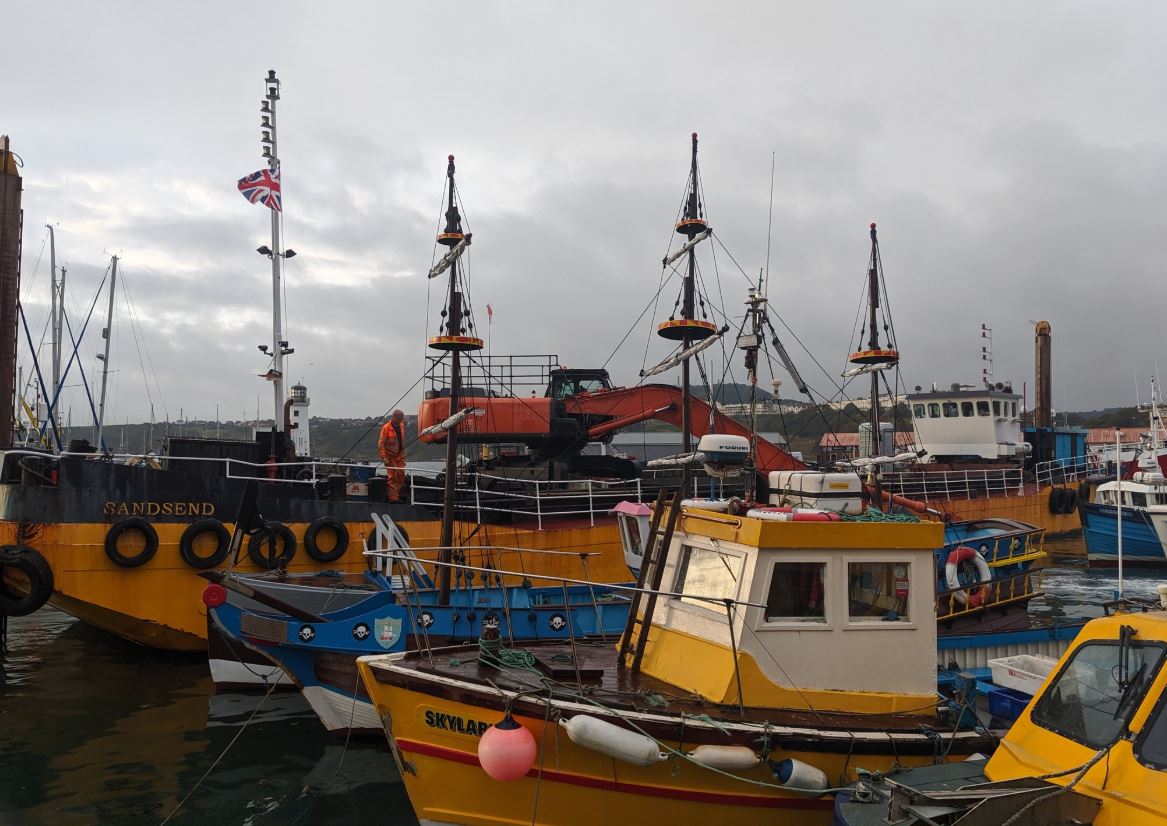 The Scarborough Borough Council owned dredger 'Sandsend' is working in more confined areas of Scarborough Harbor today.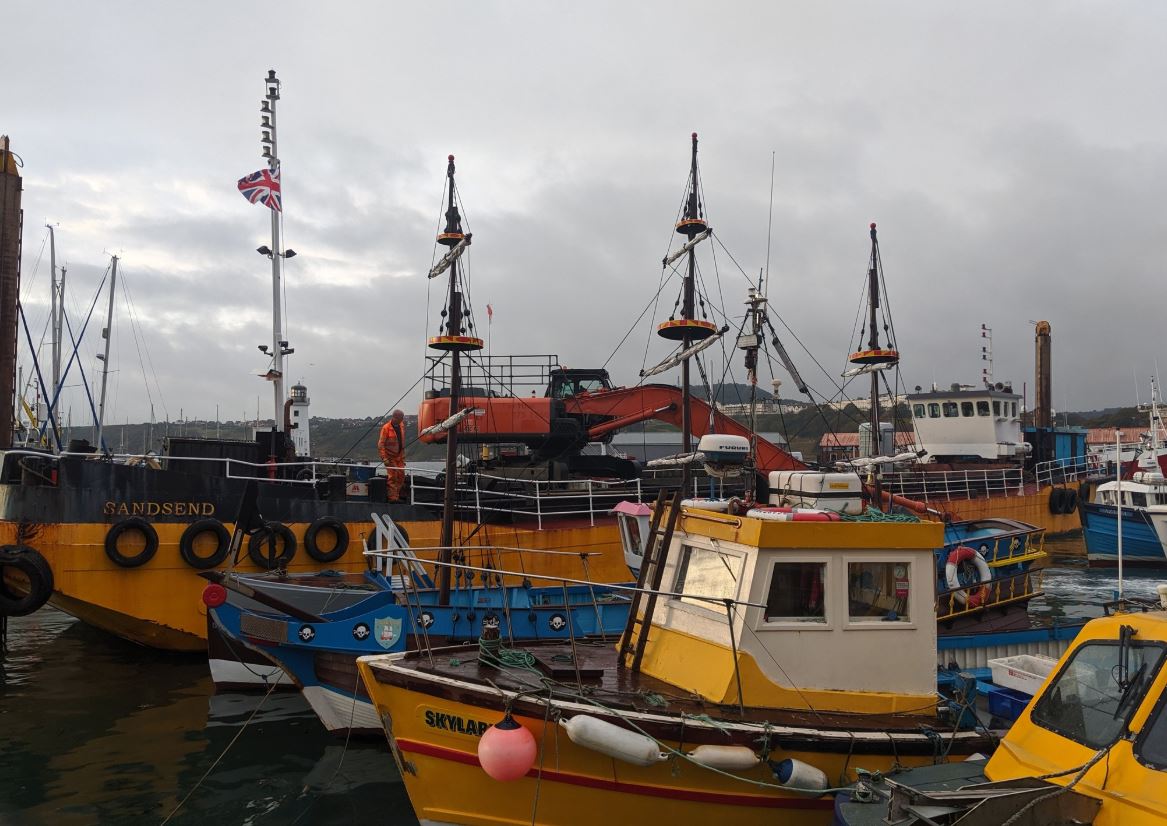 The dredger is licensed by the Marine Management Organization (MMO) to remove 10,000 tons of spoil from this harbor each year in order to keep it fit for vessels to utilize it safely.
After the ships Master maneuvers it into the location where it's crew want to dig, the two large 'spud legs' are lowered into the bed of the harbor.
These legs hold the ship in position whilst the ship is loaded with the excavator.
Once fully loaded, the spoil is taken to a designated site offshore where the whole ship splits down the middle allowing the spoil to fall onto the seabed.