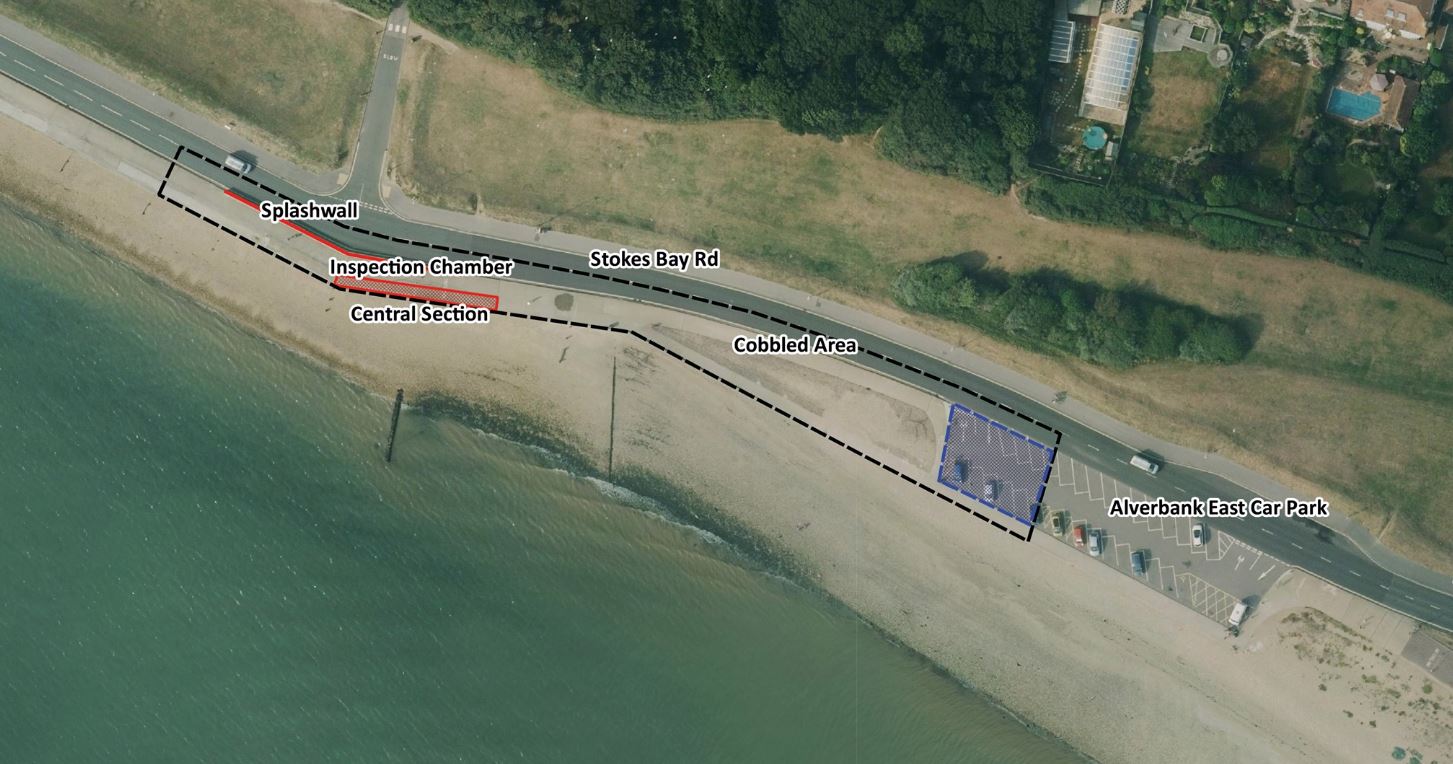 Repair works on the damaged sections of the seawall and splashwall along Stokes Bay Road in Gosport, UK, are set to start today, Eastern Solent Coastal Partnership (ESCP) reports.
The works are to be carried out by J. T. Mackley & Co Ltd. and will take place Monday to Friday from 7am – 7pm.
According to ESCP, maintenance works are funded by Gosport Borough Council and should take one to two weeks to complete.
"The section of footpath within the works area will be closed for the duration and there will be a signed temporary footpath diversion in place," the project update reads.
"During repairs to the splash wall, one lane of Stokes Bay Road to the rear of the wall will be temporarily closed for up to two weeks. The lane will be reopened overnight and at weekends."
The contractor's temporary compound will be set up in one half of the Alverbank East Car Park.
Photo: Image source: ESCP