Galvin Bros., Inc. Construction Company is currently working hard on the Canaan Lake Restoration Project using Remu Big Float E22 Amphibious Excavator. 
Canaan Lake is a 26 acre lake in Long Island, New York, that has been affected by many different invasive plant species making the lake essentially unusable to the public and the residents who own homes around the lake.
The Big Float E22 was brought in to dredge the lake and pile the dredged material on the shoreline to dry out and then be hauled away.
Rob Calarco, Suffolk County Department of Public Works, said: "A lot of work has been happening over the last two months. As you have seen, a specialized excavator has been working to cut a channel and move the muck material out of the lake bottom and up to the shoreline to dry out."
"While the machine has been very effective in this process, we have been limited to just this machine as other more traditional heavy machinery still cannot operate in the lake bottom effectively or safely. Therefore, the County is in the process now of securing this special equipment for a more extended time period so that it can complete this work."
"As with any construction project, and especially one this unique, the Department of Public Works has had to manage this project and adapt approaches as complications arise.
"Part of this management involves seeking alternative approaches to handling the scraped material to ensure we have both the most effective, timely and cost-effective means to deliver the intended goal; a lake clear of the invasive plants that have choked the ecosystem and diminished the recreational uses of the lake for all the residents."
To that end, they have recently contacted some property owners, who are adjacent to the lake to discuss options that may have benefits to both the property owner and the goal of the project.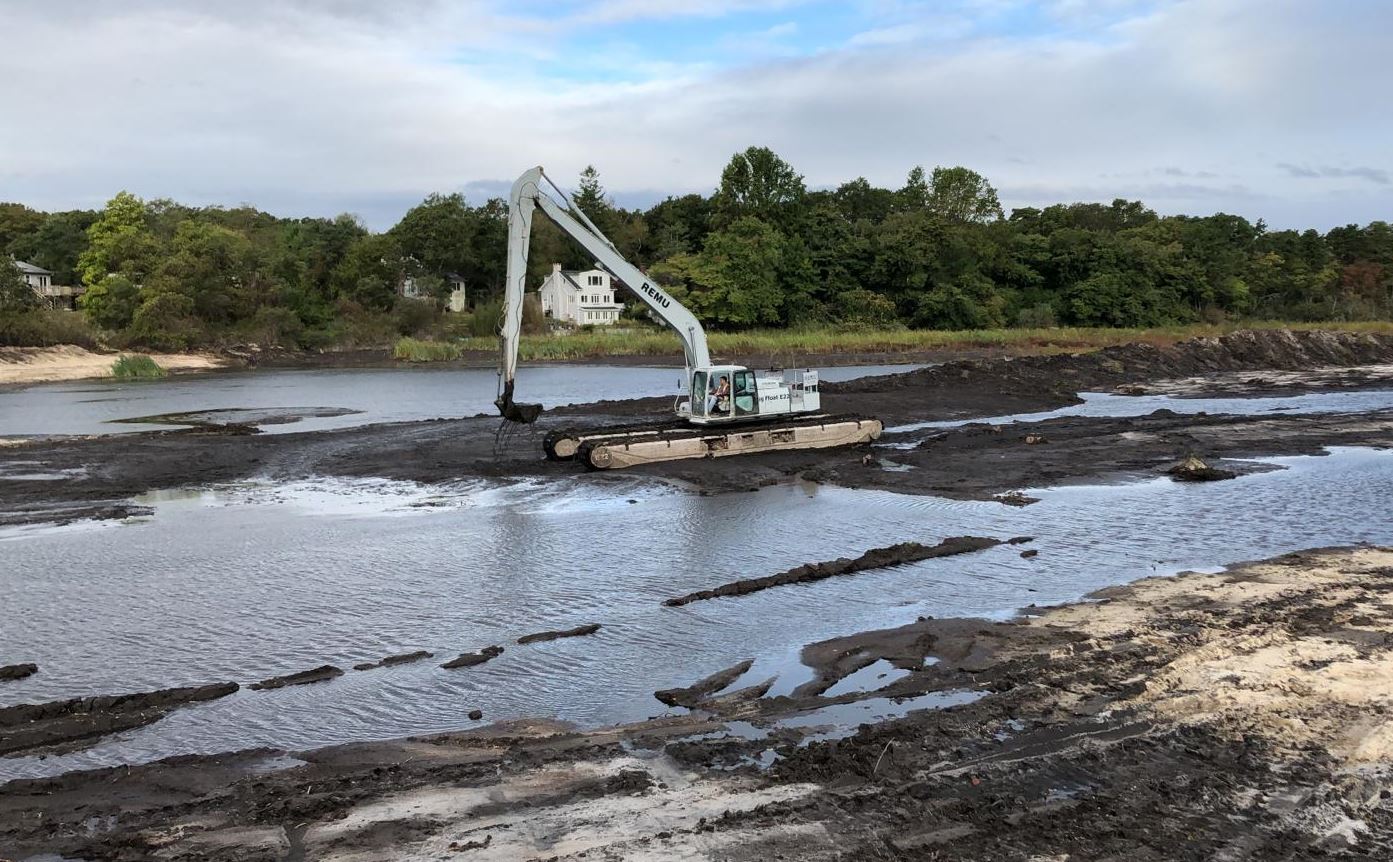 Photo: Image source: Remu
Related news
List of related news articles