Arkansas River Busy with Dredging Operations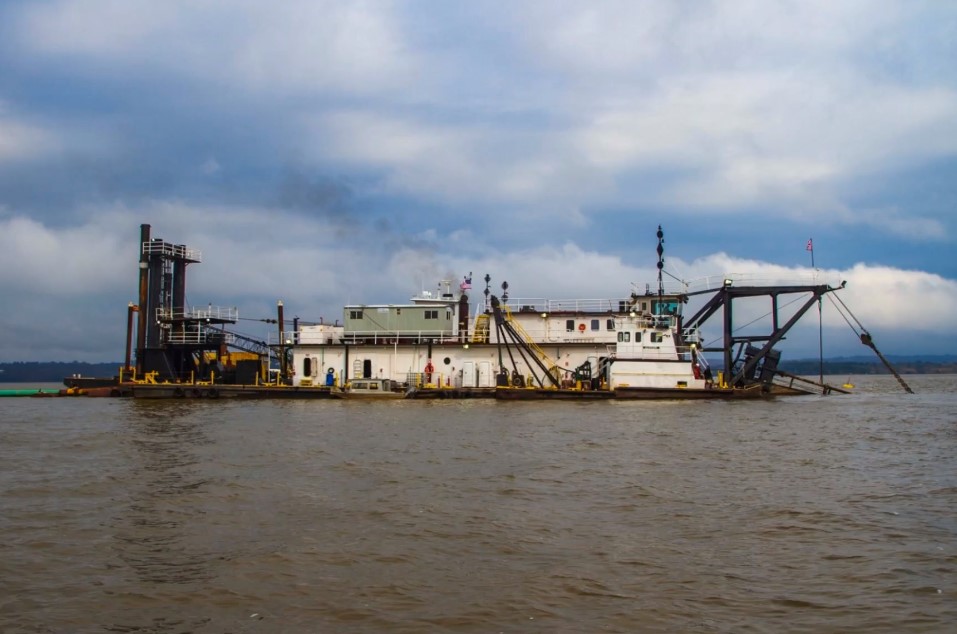 The Venture, a contract cutter-head dredge, is removing built up sediment from the Arkansas River Navigation System at navigation mile 222, reports the U.S. Army Corps of Engineers, Little Rock District.
This area has been identified as the most restricted section of the Arkansas portion of the navigation system following the historic spring 2019 flood event.
As reported, commercial barge traffic is moving along the entire system with some special navigation instructions and all locks have been restored to 24-hour operations.
The Little Rock District Corps of Engineers has identified 12 areas on the navigation system that will require restoration efforts because of the flood. System surveys are still underway and more areas may be identified.
The District started removing sediment from navigation mile 222 with a clamshell dredge in June when the floodwater first receded prior to the Venture's arrival.
According to the Corps, it will be several months before the navigation channel along the entire length of the system is restored to its full width at the authorized depth of nine feet. Commercial traffic will continue to move with minimal disruptions while dredging is being performed.
Related news
List of related news articles