Eastern Solent Coastal Partnership (ESCP) said in their latest announcement that the beach nourishment works on Hayling Island are now successfully completed.
The 2nd November storm event, which occurred the day after the dredger left site, overtopped the beach, leaving shingle and seawater on the promenade (typical of a storm event of such magnitude).
"We worked closely with our contractors Royal Boskalis Westminster and Les Searle Group, taking advantage of their availability and expertise to deliver a rapid response to reform the beach levels and clear the promenade of shingle with minimal disruption, ready for winter," said ESCP.
The works lasted 3 weeks in total and involved the movement of approximately 40,000m³ of shingle, deposited via a pump-ashore from the dredger, the Sospan Dau, and from beach recycling.
The first two weeks work on site involved the dredging of shingle material from the Chichester Harbor Approach Channel 24/7; deepening the channel to allow safe navigation in to Chichester Harbor (with the ESCP working in partnership with Chichester Harbor Conservancy), and providing shingle nourishment for the beach at Eastoke.
For the second week, trucks were mobilized to site to move the shingle to key locations, and profile the beach to design.
The Sospan Dau left site on 1st November having completed the expected works, said ESCP.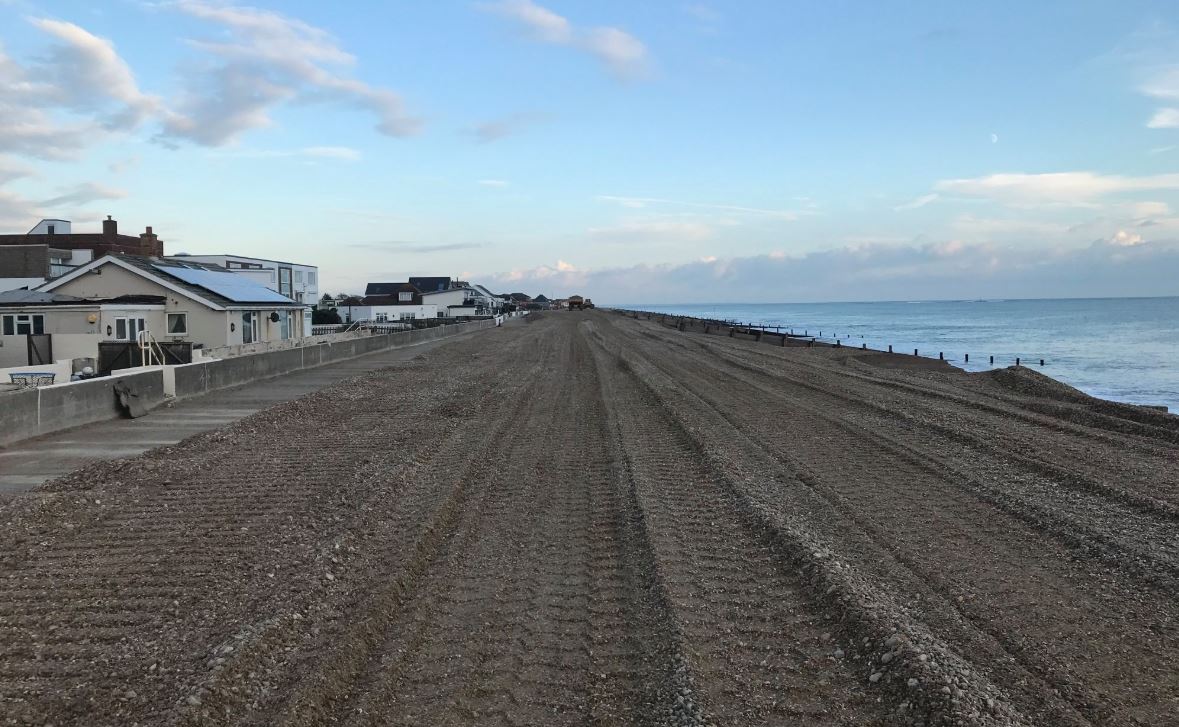 Photo: Image source: ESCP