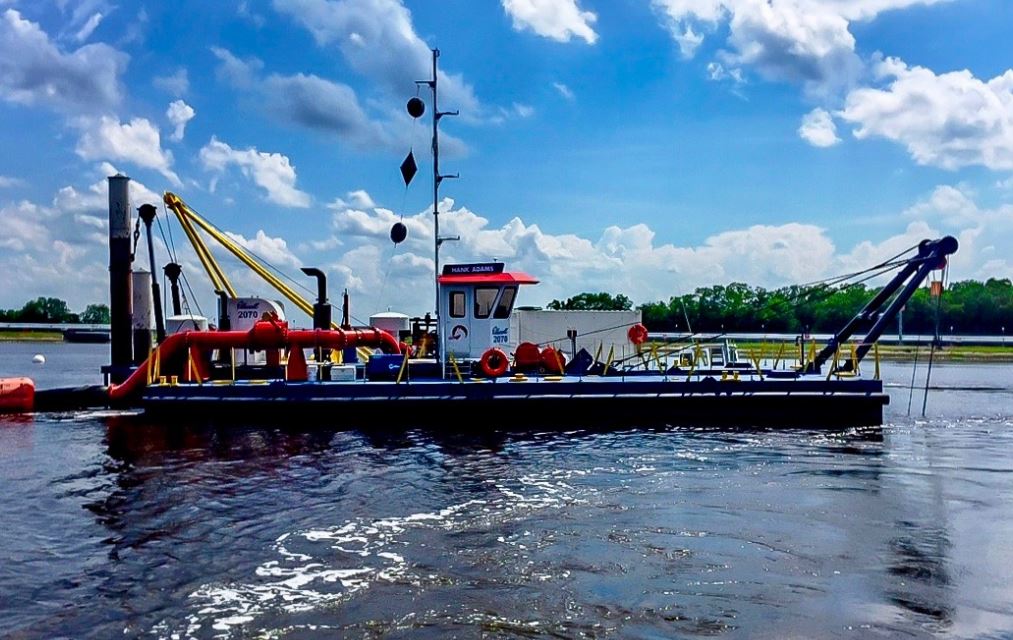 A 16-acre Baltimore County park is gearing up for environmental improvements with the support of a $500,000 Maryland Department of Transportation Maryland Port Administration (MDOT MPA) grant awarded to the County's Turner Station community that will help restore public recreation areas, add walking trails and a boardwalk, and strengthen 2,600 feet of shoreline.
Fleming Park, located close to the Helen Delich Bentley Port of Baltimore, will be restored using sediment dredged from channels leading to the Port.
"We are happy to be working so closely with the residents of Turner Station to restore this important part of their community," said Kristen Fidler, director of harbor development for the MDOT MPA.
"The MDOT MPA is a national leader in using dredged sediment from shipping channels in ways that benefit the environment. We look forward to transforming this park into something that can be thoroughly enjoyed by local residents and others for years to come."
The proposed improvements include public recreation areas with open fields, walking trails that will allow visitors to observe birds and other wildlife, and a boardwalk that will provide access to the Patapsco River.
The shoreline will be reinforced and strengthened to accommodate rising water levels due to climate change.
The project will be developed in four phases. The MDOT MPA grant will help Turner Station undertake the first phase, which includes community outreach and education, predesign, design and engineering, and permitting.
Photo: Image source: Ellicott Dredges, LLC