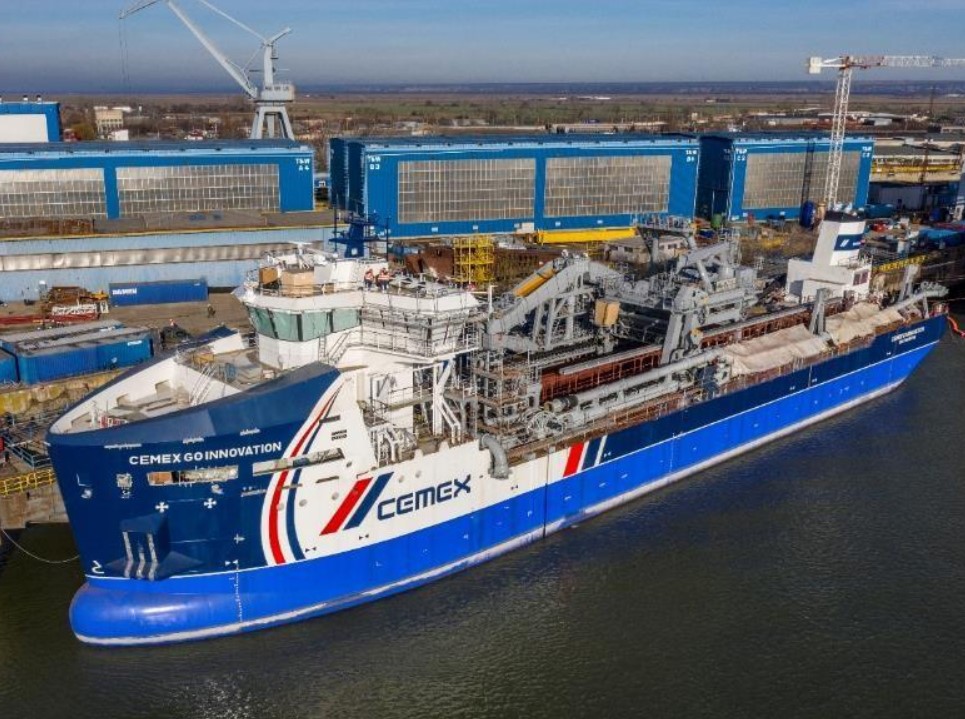 The first of Damen's new Marine Aggregate Dredgers, a 103.5 meter long CEMEX Go Innovation is almost ready for delivery to her new owner in the UK.
Currently under construction for CEMEX at Damen Shipyards Galati (DSGa) in Romania, the delivery of this 3.500m³ aggregate dredger type MAD3500 is scheduled for early spring of 2020.
The vessel is the result of close cooperation between CEMEX UK Marine and Damen and represents the first of a new generation of efficient and economical dredgers specializing in the extraction of sand and gravel from the seabed.
This aggregate dredger will mine sand and gravel in the British Channel at -55 m using a Di 700 mm trailing pipe system.
Photo: Image source: Damen