The Elbe River dredging program is in full swing now. DEME's trailing suction hopper dredger 'Breughel' is just one of the vessels in their fleet that could be spotted on the Elbe over the past few months.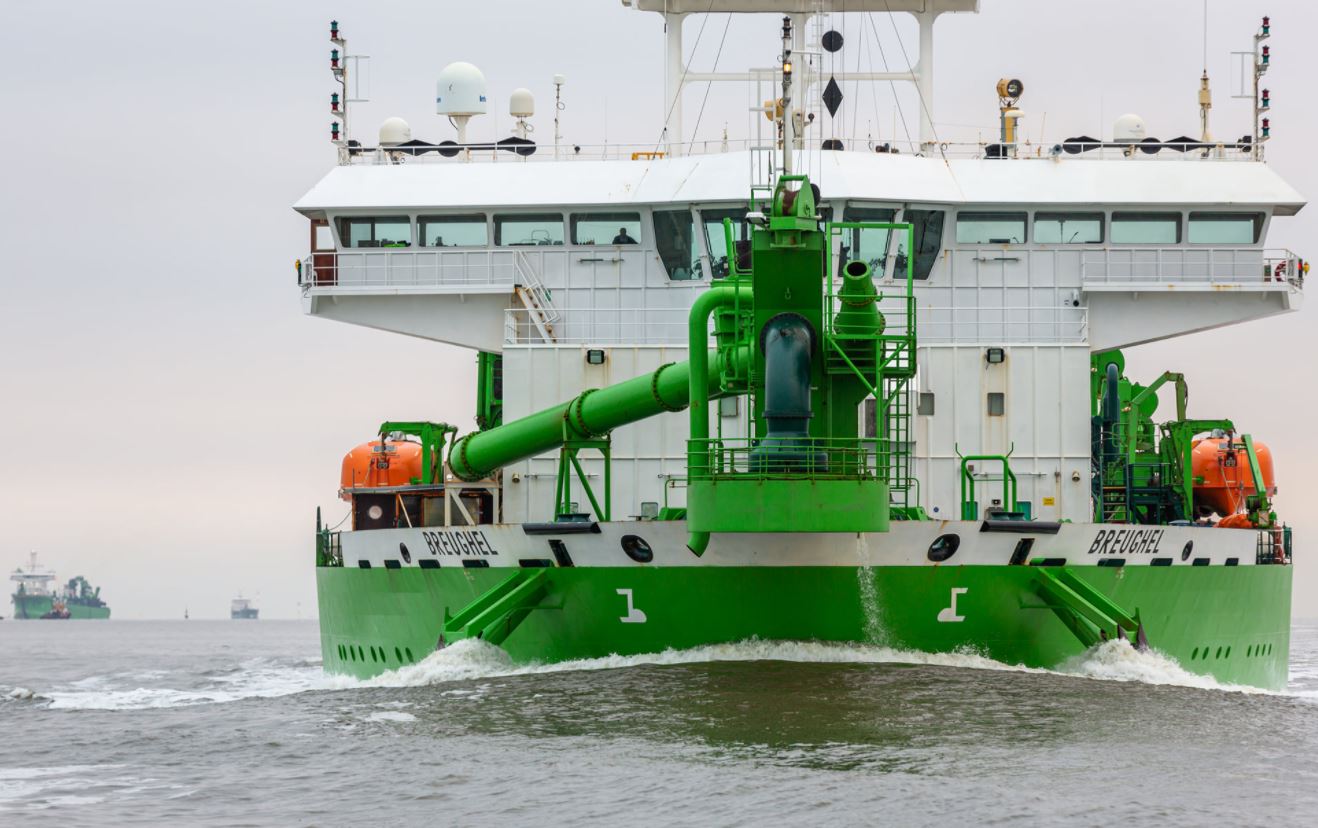 This beautiful picture shows TSHD Breughel, together with her colleague 'Bonny River' working in the background.
DEME's larger dredger Uilenspiegel and dual fuel hopper Scheldt River were also deployed to the area.
"Our crews have tirelessly continued, despite the challenges brought about by the pandemic," said DEME.
This deepening and widening project will result in tide-independent access to the Port of Hamburg for the very largest containerships.