Memphis District Corps of Engineers Commander Col. Zachary Miller toured on-going construction works at Cedar Point Dikes last week.
The project is located on the Mississippi River in Tipton County, Tennessee.
Once complete, the dike will assist in maintaining navigation by forcing the flow of water into the defined channel.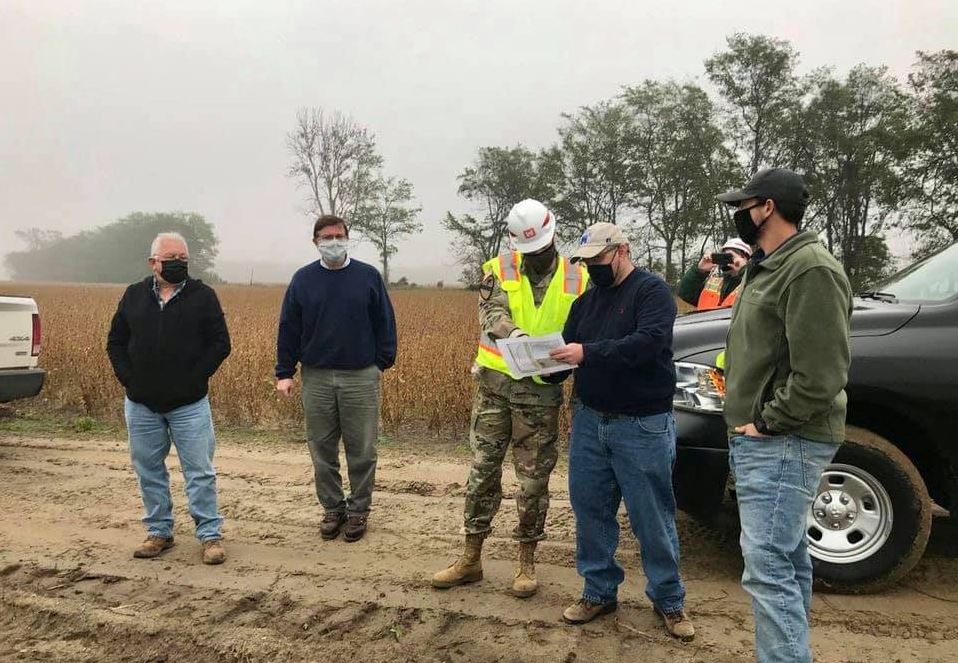 Maintaining navigation on the Mississippi River is one of the U.S. Army Corps of Engineers' oldest missions.
River transportation remains the most cost-effective means to transport bulk commodities. In fact, one barge can move 1,750 tons of bulk cargo – that's the equivalent of 70 trucks, said USACE.
Also, part of USACE's navigation responsibilities includes maintenance dredging of ten harbors on the Mississippi River.
These harbors serve as vital links to rail and highway transportation systems in the region, helping to deliver products and commodities to and from global markets.