Aberdeen Harbour Board has just release a before and after photo of the South Harbour expansion project.
The two photos were taken a year apart – the first in October 2019 and the second only a few days ago.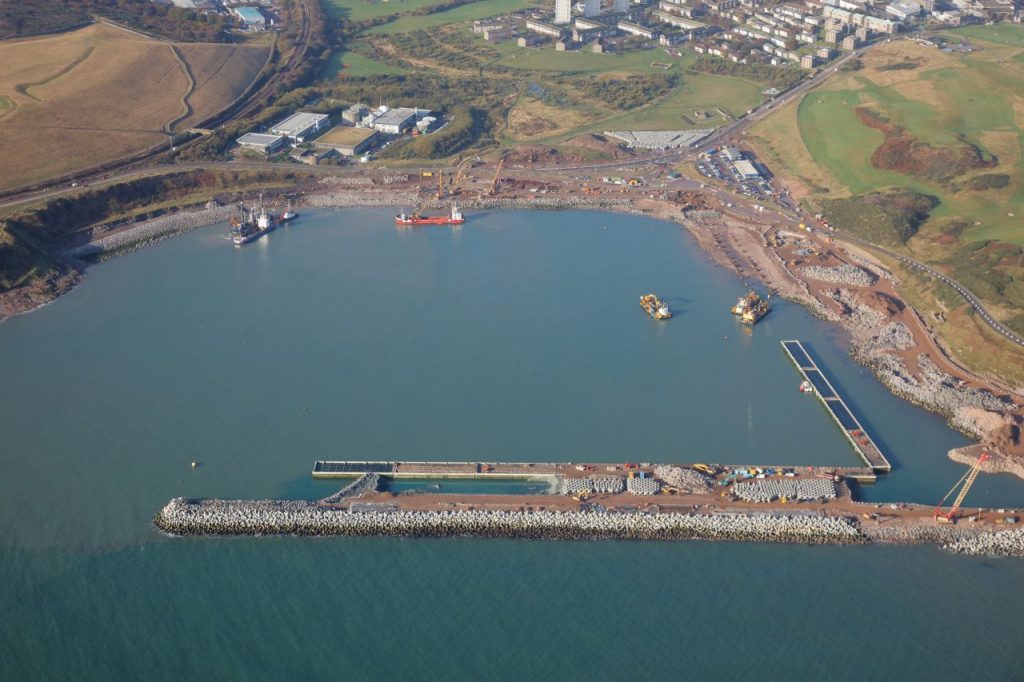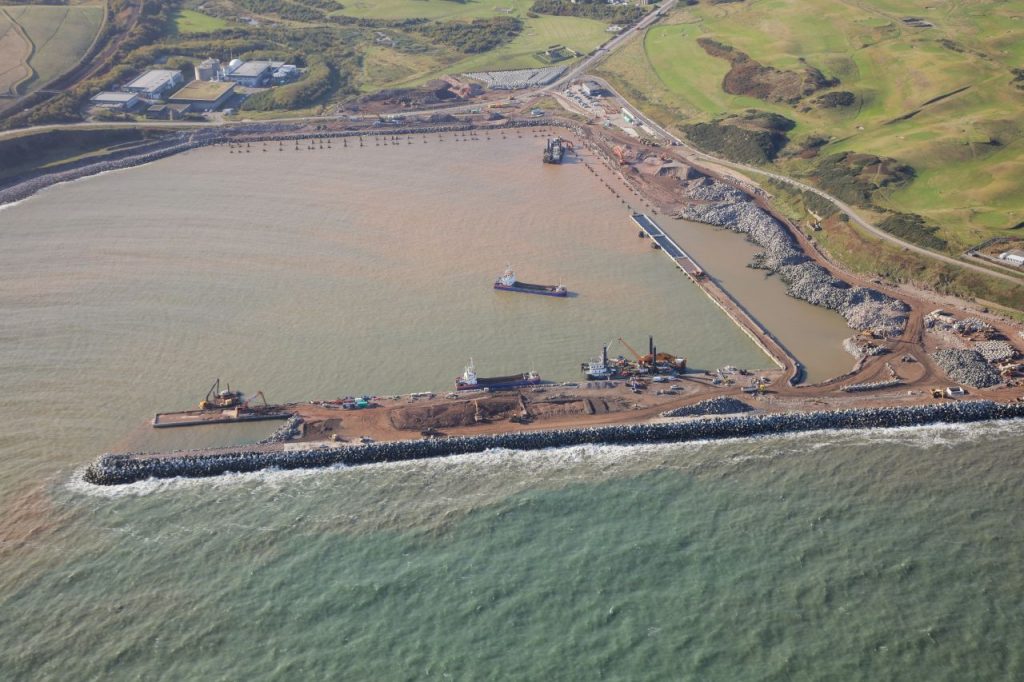 There one can see the placement of the final caissons and infill material on the east and north-facing quays, the placement of the remaining piles on the west-facing quay, soft dredging of the north-west corner, rock removal below the water around the piles on the north-facing quay, and accropode placement on the North Breakwater.
The Harbour Board recently awarded two contracts for rock removal and revetment work for the South Harbour expansion project to Van Oord.
At the moment, this expansion project is the largest marine infrastructure project underway in the United Kingdom.
Some of the world's largest dredgers, such as backhoe Razende Bol and Goliath, are now working on the scheme.
According to Van Oord, the profile work for the harbor basin and the shore protection is expected to be completed in time for the coming winter.
Photo: Aberdeen Harbour Board