Malibu Creek project one step closer
The U.S. Army Corps of Engineers Los Angeles District and its partner, the California Department of Parks and Recreation, Angeles District, are one step closer on a project to restore Malibu Creek's ecosystem after receiving support from the Corps' top brass.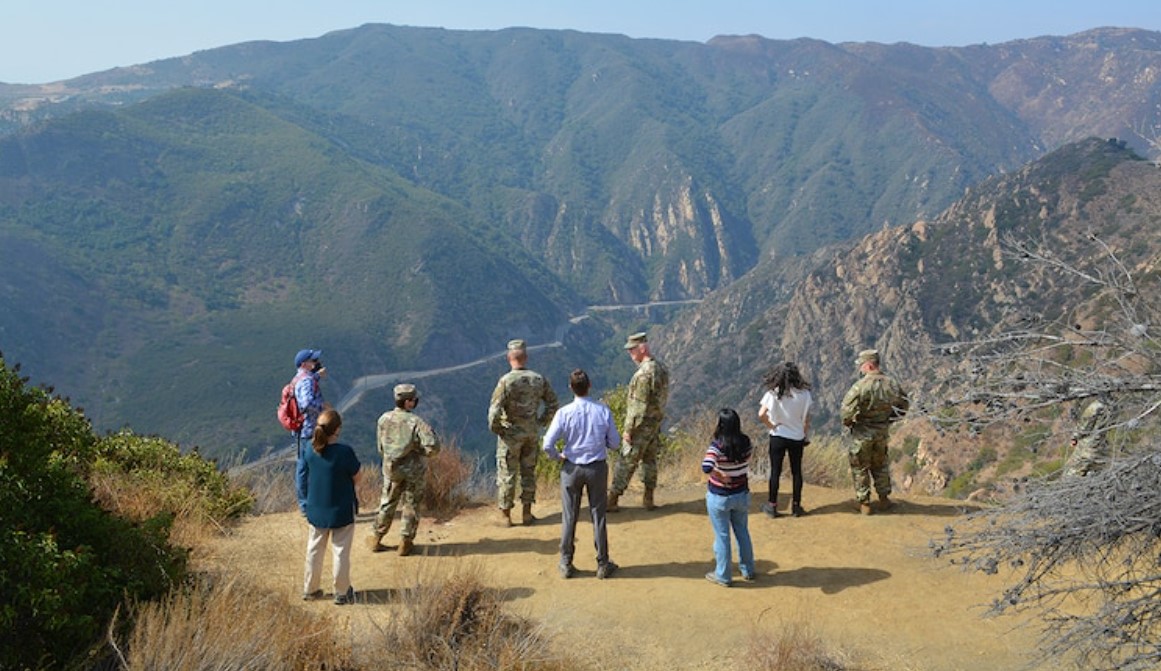 Lt. Gen. Scott Spellmon, the Corps' commanding general, signed the Malibu Creek Ecosystem Restoration project chief's report Nov. 13 at the Corps' headquarters in Washington D.C., which elevates the report to the Assistant Secretary of the Army for Civil Works, U.S. Office of Management and Budget, and to Congress for consideration of project authorization.
Located in Malibu Creek State Park and surrounding areas in the watershed, the project aims to restore about 525 acres of habitat in the Malibu Creek ecosystem and 18 miles of aquatic habitat connectivity by re-establishing a corridor from the Pacific Ocean to the interior of the Malibu Creek watershed.
The project includes removing the Rindge Dam concrete arch and spillway, an obsolete 100-foot-high nonfederal water supply dam; excavating about 780,000 cubic yards of sediment, which accumulated behind the dam decades ago; and transporting about 276,000 cubic yards of sand-rich material to a near-shore site east of Malibu Pier for temporary down-coast shoreline nourishment. The remaining sediment will be transported to the Calabasas Landfill.
More information about the project can be found here.