The TSHD Sospan Dau dredger will return to Southsea tonight for around two weeks, according to the latest project update.
This second visit will see the Sospan Dau 'rainbowing' a load of gravel every high tide to create a second working platform between the Spur Redoubt and the Saluting Platform.
"Due to unsettled weather conditions, we are currently unable to provide definite times for the Sospan Dau to be working near the shore," Southsea Coastal Scheme informs.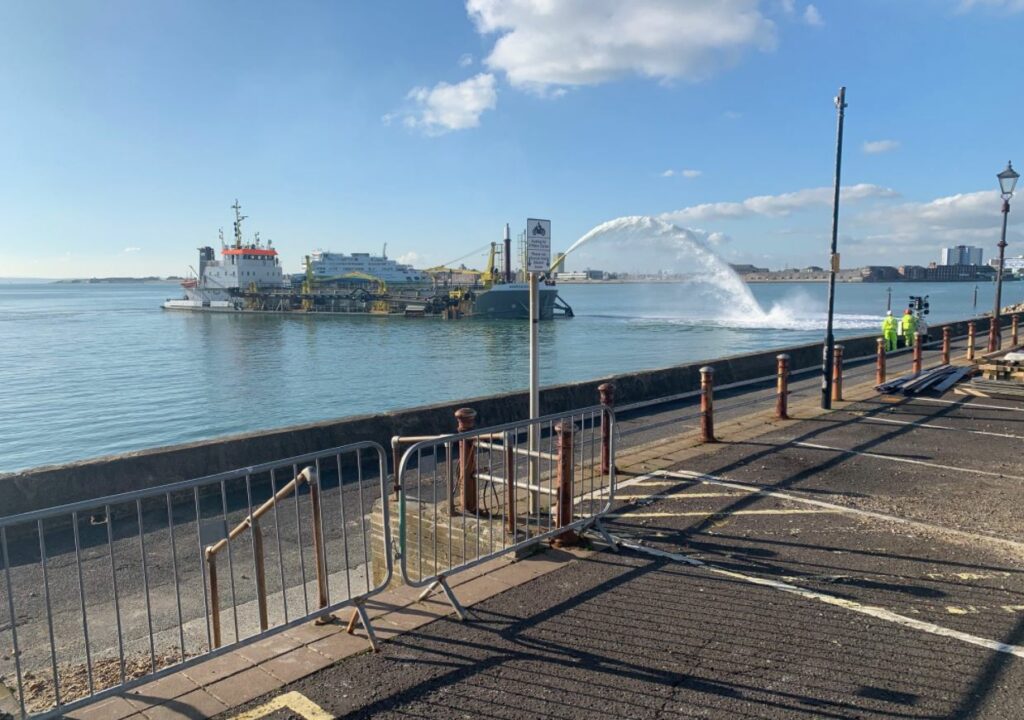 The contractor for the works is VolkerStevin Boskalis Westminster (VSBW).
The entire program is the UK's largest coastal defenses project, worth more than £100 million.
The Southsea Coastal Scheme got underway on 7 September 2020 with the construction of coastal defenses between Long Curtain Moat and Clarence Pier.

Photo: Southsea Coastal Scheme