Cavache wins Okeechobee dredging contract
Cavache, Inc., of Pompano Beach, Florida, has won a maintenance dredging contract for the Okeechobee Waterway in sections of the St. Lucie River in Martin County.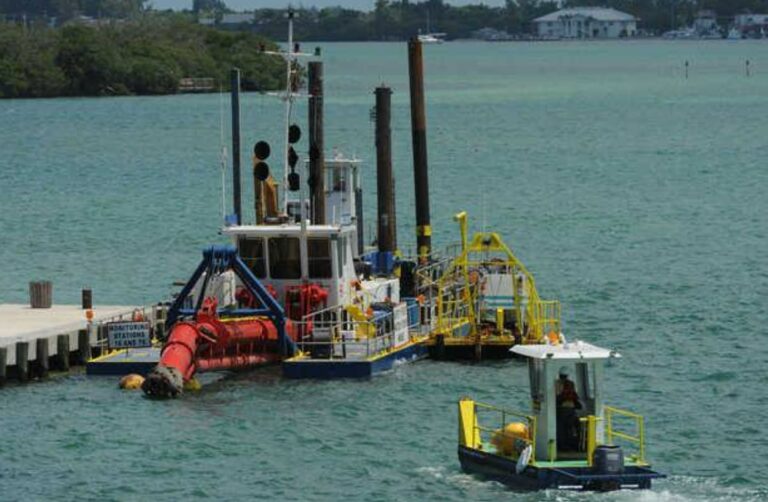 The U.S. Army Corps of Engineers, Jacksonville District awarded the Okeechobee Waterway, Reach 3 and 4 contract on December 8, 2020.
The project work consists of dredging shoal material from Reaches 3 and 4 of the Okeechobee Waterway in Martin County, Florida, to an 8-foot depth plus 1-foot allowable over depth.
The project will begin 1.6 miles east of the US1 Highway/Roosevelt Bridge and continue westward along the St. Lucie River and the St. Lucie Canal to the I-95 Bridge.
According to the Corps, a cutter suction dredge will perform the work, and the dredged material will be piped and placed in an existing upland Dredge Material Management Area (DMMA) O-7, located on the northwest side of the St. Lucie Lock and Dam.
Additional work includes clearing vegetation for the dredge pipeline corridor, turbidity monitoring, endangered species monitoring, and other related work.
"This maintenance dredging project will help ensure safe navigation for those utilizing the Okeechobee Waterway from the St. Lucie Lock and Dam all the way through to the St. Lucie River east of the U.S. 1 Bridge," said Senior Project Manager Shelley Trulock. "Boaters should exercise caution when traveling through the project area, since there will be a dredge, at least 1 booster barge and associated pipeline within the Okeechobee Waterway."
Work on this project is expected to begin in early 2021 and be complete no later than July 2021.