Landmark legislation paves the way for the Corpus Christi Channel Project
Congress recently passed the bipartisan Water Resources Development Act (WRDA) of 2020, which provides authority for the Army Corps to carry out water resource development projects and studies.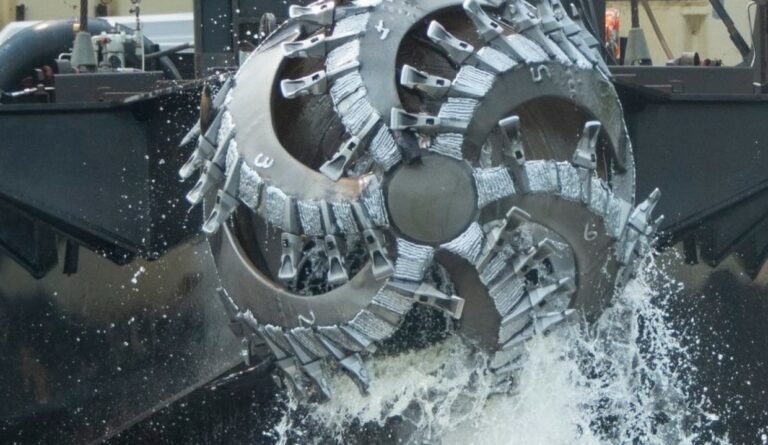 The legislation also reforms and provides policy direction to the USACE for implementation of its civil works missions including navigation construction projects such as the Corpus Christi Ship Channel Improvement Project.
WRDA 2020 includes the Port of Corpus Christi's high-priority reauthorization of the Corpus Christi Ship Channel Improvement Project (CIP) at an estimated increased project cost of $676 million ($404 million Federal cost share and $272 million Non-Federal cost share to the Port of Corpus Christi).
"We remain extremely grateful to our Texas Congressional Delegation for their support. This is a long-awaited and very positive step forward in realizing our vision as the Energy Port of the Americas," said Charles W. Zahn, Port of Corpus Christi Commission Chairman.
Reauthorizing the CIP is critically important for exporting Texas oil and gas to the global marketplace and complements the over $250 million in funds already appropriated for the project. This bill includes another $100 million in Fiscal Year 2021 passed in the Omnibus Spending Package approved on Monday for the CIP.
Corpus Christi Ship Channel – Channel Improvement Project
Channel Project Specifications
Extend La Quinta Ship Channel approximately 1.4 miles at 41′ MLLW (completed)
Deepen extension to 47' MLLW to match Original La Quinta Ship Channel (completed)
Construction of ecosystem restoration features to protect endangered species, wetlands, and seagrass (In Progress)
Widening the CCSC to 530′ from Port Aransas to the Harbor Bridge – PENDING
Deepening the CCSC from 47′ MLLW to 54′ MLLW – PENDING
Adding 200′ wide Barge Shelves at 14′ MLLW across Corpus Christi Bay – PENDING