Lake Orono looks different these days, the City of Elk River reports.
Since September, the lake was closely monitored as the water levels were drawn down in preparation for dredging over the winter months.
Now that the weather is colder, the city's contractor, New Look Contracting, Inc., is preparing for the dredging. 
"Residents may notice movement on the lake as they begin to create haul routes, construct temporary bridges and divert water from the areas to be dredged and allowing efficient removal of material from the project site," the City said.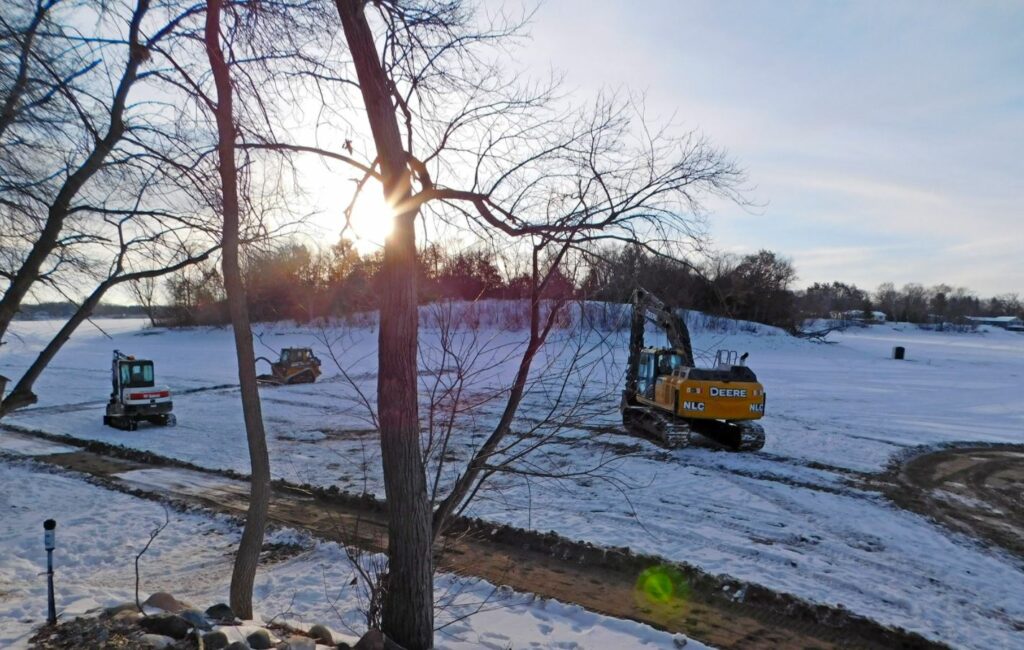 Last week week, shoreline restoration and habitat improvements began in the lower lake.
In the weeks to come, they will begin dredging and hauling material out of the lake.