Sandock Austral Shipyards, in collaboration with Channel Marine Trading and various contractors, has welcomed the Isandlwana dredger to the Prince Edward Graving Dock for joint repairs.
Isandlwana is a hopper dredger with the main function of maintaining navigable waterways and deepening the maritime canals.
She was built in 2010 and is currently sailing under the flag of South Africa.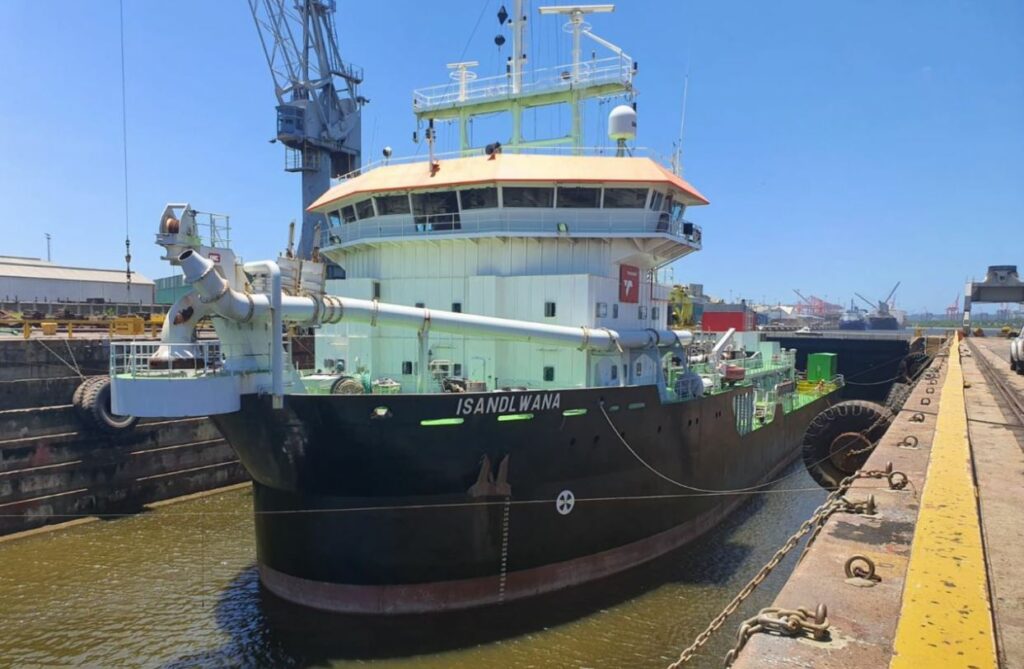 Her carrying capacity is 6301 t DWT and draught is said to be 5.2 meters. Also, her length overall (LOA) is 91 meters and her width is 20.75 meters.

Photo: Sandock Austral Shipyards photo