TSHD Daniel Laval arrives at Damen's Brest drydock
The trailing suction hopper dredger "Daniel Laval" arrived last week at Damen's Brest drydock No2 for urgent repairs on her bow thruster.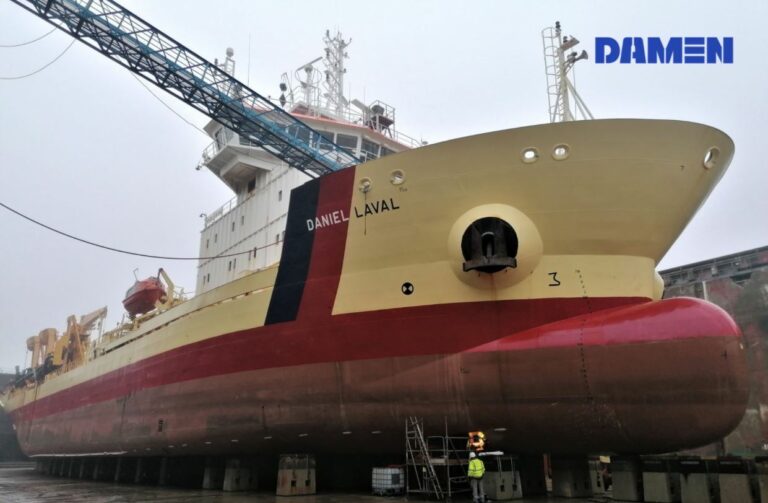 The dredger, owned by GIE Dragages Ports, is fitted with a suction pipe on the starboard side with its dredge pump driven by one of the two Wartsila 9L26A main propulsion engines through a reduction gear. The 104m vessel has a 6m draught and is capable of dredging to depths of up to 26m.
Dating back to 1963, Damen Shiprepair Brest (DSBr) focuses on the ship repair and conversion of seagoing and offshore vessels. The yard is able to accommodate vessels up to 420 meters in length, making it particularly interesting for larger cruise vessels.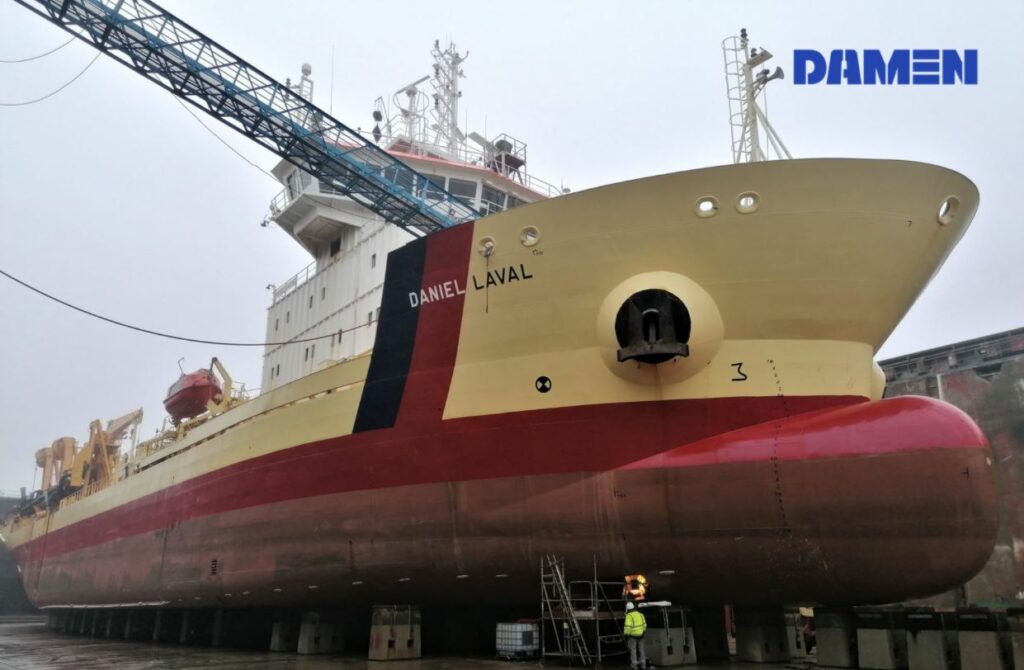 DSBr has three drydocks. The largest, at 420 x 80 meters, is one of the biggest in Europe. Additionally, there are two deepwater repair quays with ample crane capacity and several workshops, dedicated to large-scale steelworks, mechanical and machining works, etc.
The yard also features de-slopping and polluting water discharge facilities and well-equipped offices for their clients.