ECOncrete Tech LTD and the Port of San Diego are teaming up to debut one of the most sustainable coastal armoring on the market – Coastalock.
The Coastalock system, developed by Israel-based company ECOncrete, comprises interlocking hollow units made of proprietary bio-enhancing concrete that provide habitats for oysters, starfish, algae, grasses, echinoderms and other marine wildlife – which can fail to thrive in the barren environments created by rubble or concrete modules, known as riprap.
In a three-year pilot, the port will replace riprap with 72 of the 3.5-tonne modules in two locations to see if it regenerates the local ecosystem by creating a series of rich, interlocking tidal pools.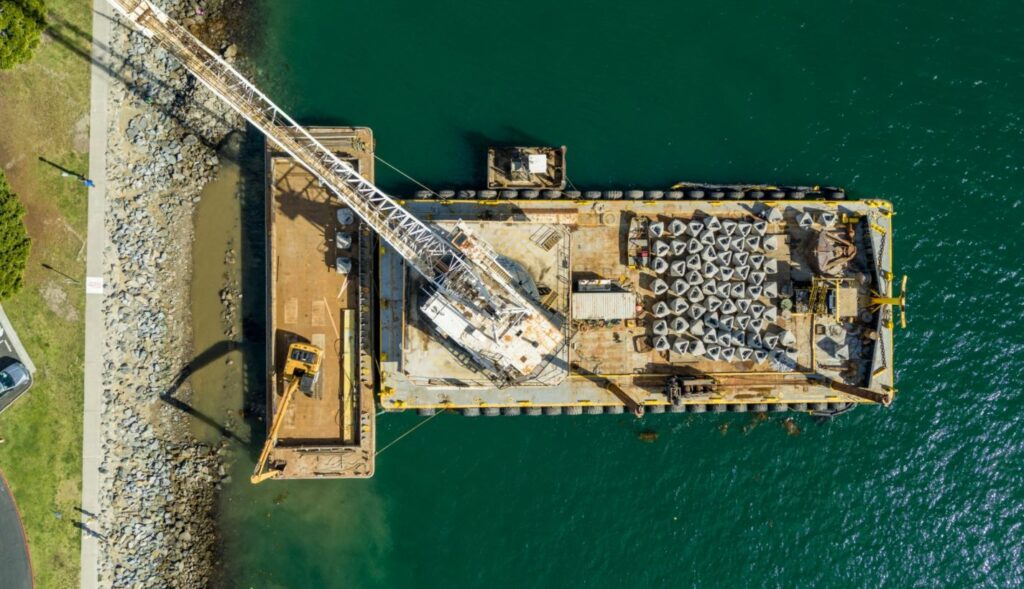 According to ECOncrete, it is the first of several large-scale installations around the world of Coastalock, which was selected by Time Magazine as one of the 100 best inventions in 2019.
The pilot is part of the Port's Blue Economy Incubator scheme, which is promoting sustainable aquaculture and ocean-oriented – termed "Blue Economy" – technology ventures.
Every six months, ECOncrete will evaluate the viability of the tide pool units as an ecological armoring replacement to traditional riprap.