Jan De Nul has just released this amazing photo from their project in Benin.
Dredging is like art, said Jan De Nul. The art of shaping water and land. It's more than dredging. In every project, protecting the biodiversity in the working area is paramount.
"We therefore depart to the maximum extent possible from the features and performances of ecosystems. We build to the benefit of and tailored to nature: Nature-Based Solutions. The big plus: nature develops and maintains itself," said Jan De Nul.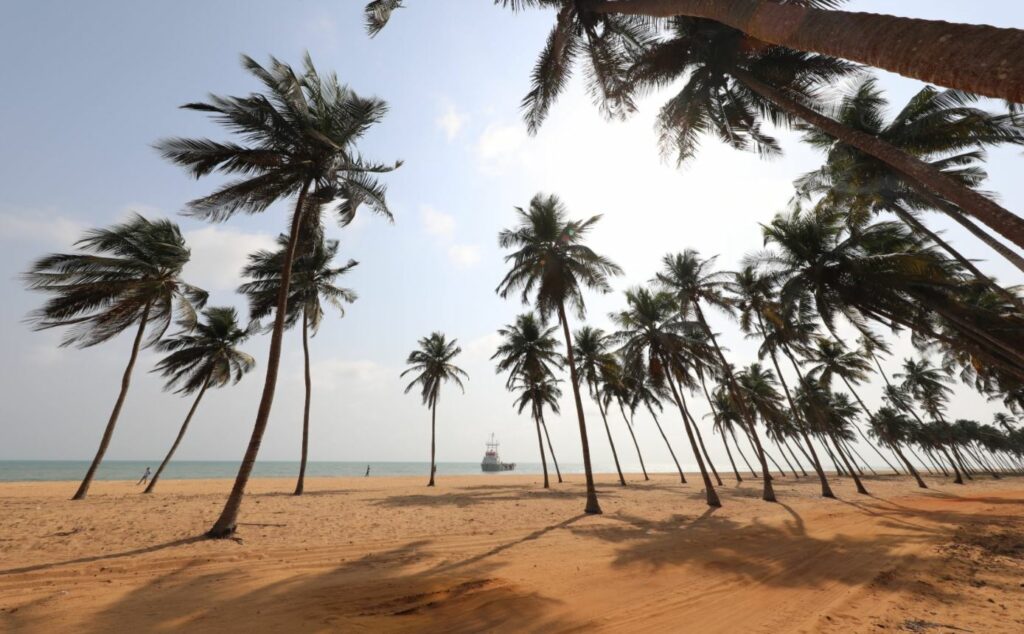 "In Benin, for example, we sought a solution in nature. Because it is located on the Atlantic Ocean, the Benin coastline is prone to erosion."
"We investigated and found a solution in nature: coral reefs. We designed a 5-km long sub-sea breakwater running parallel to the shore at a distance of 180 meters. Just like a coral reef absorbing a large part of the wave energy," said Jan De Nul.