Ecocoast was recently approached by Tornado Rover Alcisa (TRV) for a project on Yas Island, where the launching facilities for pleasure boats and personal watercrafts were being upgraded.
This work is part of a larger project TRV is working on for the Department of Transport, Abu Dhabi.
"Our client had been instructed by the Environmental Agency – Abu Dhabi (EAD) to install silt curtains to control silt sedimentation when carrying out the dredging works executed at the Yas Island facility. EAD requested the installation of a silt curtain to avoid the dredging plume impacting on the marine and lagoon ecosystems nearby," Ecocoast said.
"To start off, we studied the full project and provided detailed anchoring and mooring calculations before recommending silt curtains for the project. Taking into consideration the environmental conditions, project budget, layout, and project duration, we recommended a custom Type II Ecobarrier Silt Curtain: ESC-150."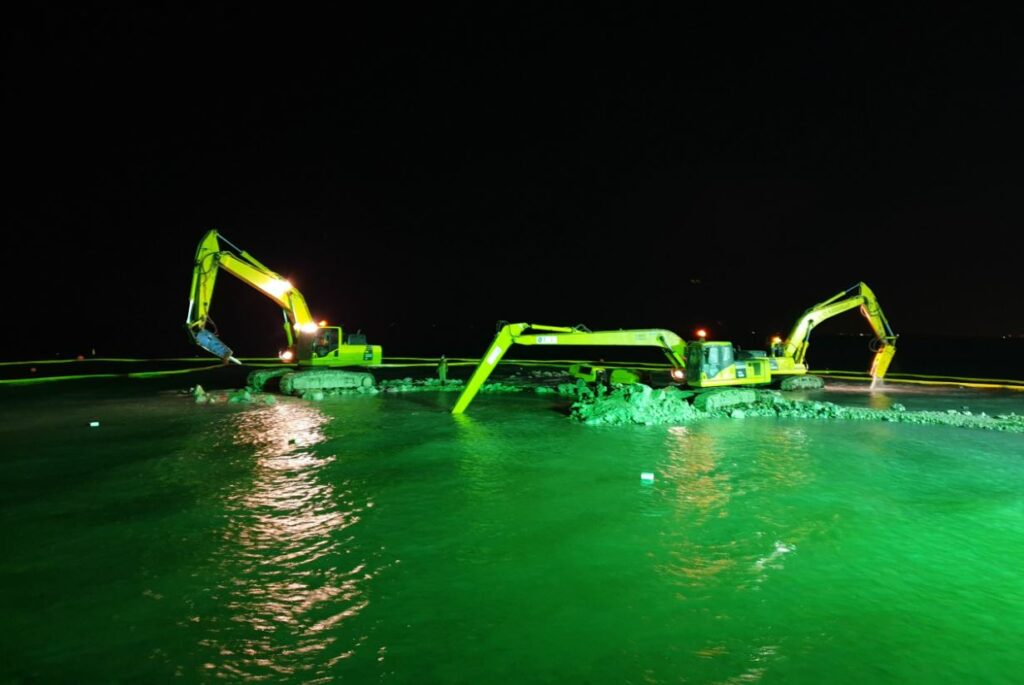 In addition, the company also provided demarcation buoys and lights for the project.
"As part of our role on the project, we worked with TRV to provide support during the installation process, along with onsite support, removal, and disposal services," they stated.
"Ecocoast also took full responsibility for the curtains, which was convenient for the client because all they then needed to do was arrange the work permits."
All the dates for delivery, installation and removal were established weeks in advance, to ensure that the work went smoothly.