Contrecoeur port terminal expansion OK'd
The Government of Canada has announced the environmental assessment decision for the Contrecoeur Port Terminal Expansion Project.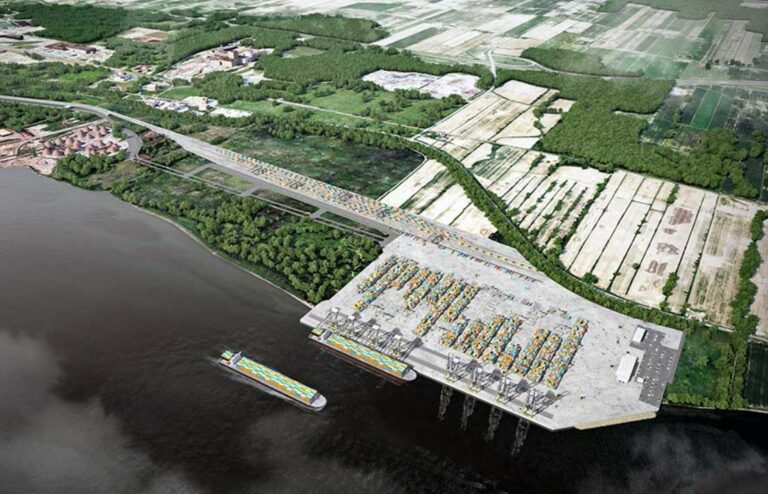 According to the Minister of Environment and Climate Change, Jonathan Wilkinson, the proposed Contrecoeur Port Expansion Project can now proceed.
The project located approximately 40 kilometres downstream from Montreal will allow the proponent, the Montreal Port Authority, to accommodate vessels between 39,000 and 75,400 deadweight tonnage (DWT).
The decision on the project follows a thorough, science-based environmental assessment process, which concluded it is not likely to cause significant adverse environmental effects when mitigation measures are taken into account.
The project consist in the construction of a container port terminal (including dredging) with a maximum annual capacity of 1.15 million containers on the Montreal Port property located in Contrecoeur.
It also includes the construction of a 675-metre dock for two berths to accommodate vessels between 39,000 and 75,400 deadweight tonnage (DWT).
"The Port of Montreal is essential to Canada's prosperity. It is a key gateway to North America and plays a strategic role in Canada's economic growth. This project will contribute to the creation of good jobs for Canadians, while respecting existing environmental regulations," said Omar Alghabra, Minister of Transport.
The project would also include a seven track classification yard, a container storage and handling area, an intermodal rail yard, support facilities, rail and road accesses and a truck control area.