New Watermaster dredger for NYS Canals
The New York State Canal Corporation recently acquired a new Watermaster Amphibious Multipurpose Dredger that will be used year-round for the Canal maintenance activities.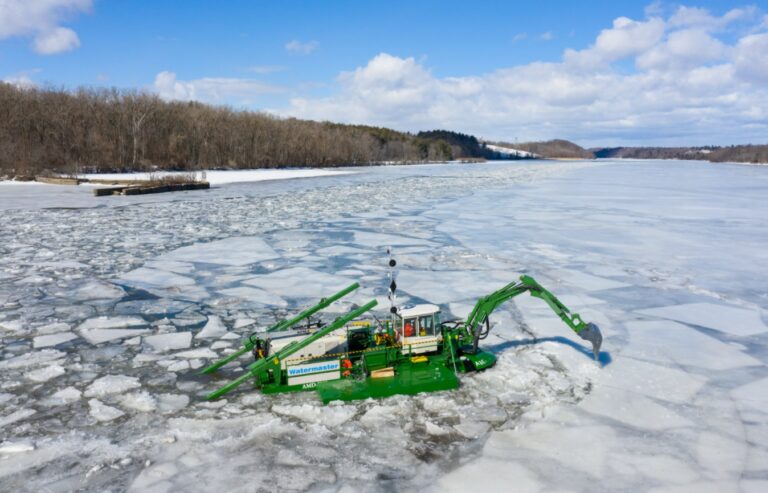 The dredger will also be tested out on ice-breaking operations in the Lock E-7 harbor this winter. If proven to be safe and effective, it may play a role in future ice-breaking activities as the ice jam mitigation program develops.
This action is a part of a new program, announced by Governor Andrew M. Cuomo, aimed to help improve resiliency along the Erie Canal and Mohawk River in Schenectady County.
Initial efforts will include testing the ice-breaking ability of tugboats, as well as a newly acquired amphibious dredger to limit the formation of sheet ice.
This Watermaster machine has been sold worldwide for thirty years but not in the U.S.A. due to an import policy called the Jones Act.
Because the AMD 5000 dredger is now made in the U.S. thanks to the partnership of Moran Iron Works and Ann Arbor-based Watermaster North America, it is a fully Jones Act-compliant vessel available for purchase throughout the country.