PHOTO: Trinity-East Island work coming along nicely
Louisiana Coastal Protection and Restoration Authority (CPRA) today released a photo update of the Terrebonne Basin barrier shoreline system project.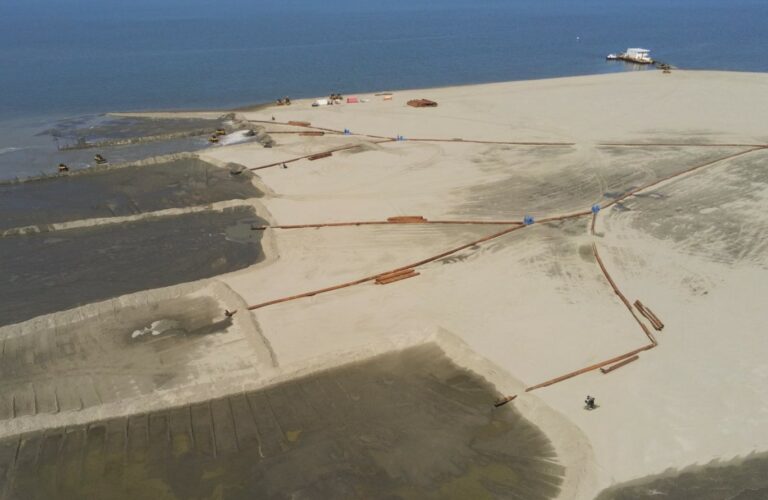 In the update, CPRA said that over 2 million cubic yards of sand are being used to raise the Trinity-East Island above sea level and restore beach, dune, and marsh habitat on the island.
Overall, this project will restore beach, dune, and marsh habitat within the Terrebonne Basin with restoration work on West Belle Headland, Timbalier Island, and Trinity-East Island.
In total, the scheme will create and/or nourish approximately 1,100 acres of marsh, dune and beach using approximately 9.2 million cubic yards of sediment.
Sand being used for this project is dredged from an area commonly known as Ship Shoal through a lease agreement with the Bureau of Ocean Energy Management (BOEM). The project is funded through the National Fish and Wildlife Foundation (NFWF).