Southsea Coastal Scheme reached a milestone in time for the Easter weekend with 250 piles in place on the west front pile line.
Steadily and carefully, work continues with the silent piler (affectionately called 'The White Elephant' on site) on the rear piles to ensure vibrations don't impact on the newly uncovered historic wall.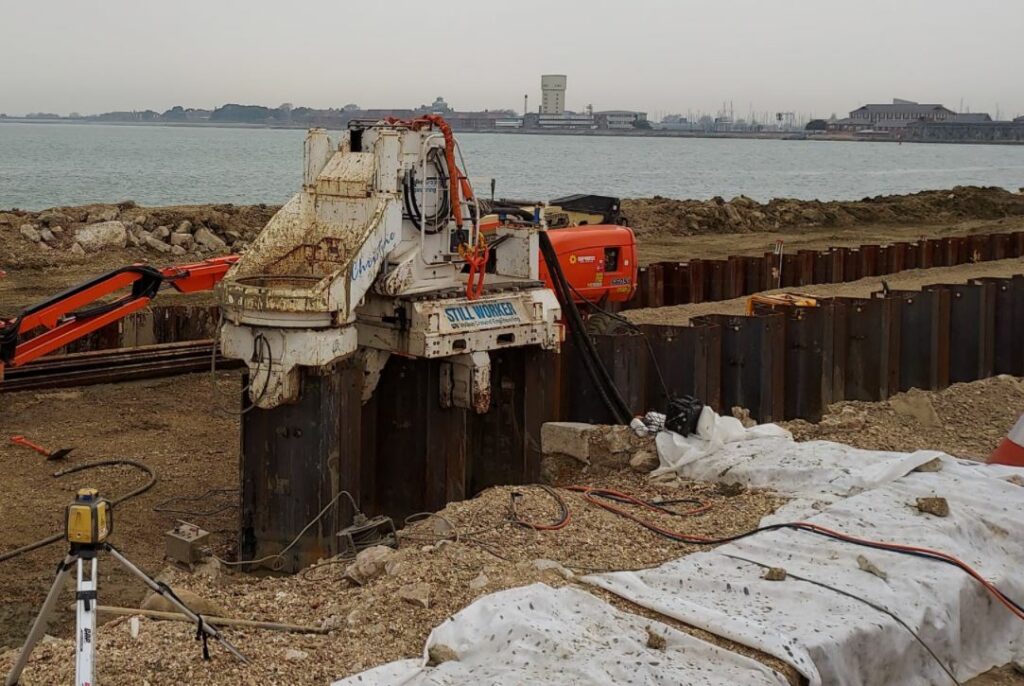 Waling beams are now being installed on the West pile lines. A waling beam is a horizontal beam, anchoring and supporting the piles already driven into place to ensure stability.
On the East of the Spur Redoubt, the toe beam (support and protection beam at the bottom of the piles) has been completed, and drainage work including building of another manhole continues.
The delivery of armour rock for the Eastern side of the works is due to arrive from 12-15 April, with a second delivery anticipated from 19-25 April (weather permitting), according to the latest update.
The Southsea Coastal Scheme is the UK's largest local authority-led coastal defences project, worth more than £100M. It will stretch for 4.5km from Old Portsmouth to Eastney, and help to reduce the risk of flooding to more than 10,000 homes and 700 businesses.
Photo: Southsea Coastal Scheme