EPA proposes dredging of the Passaic River
The U.S. Environmental Protection Agency (EPA) has proposed a plan to address contaminated sediment in the upper nine miles of the Lower Passaic River Study Area of the Diamond Alkali Superfund site in Essex, Bergen, and Passaic Counties, New Jersey.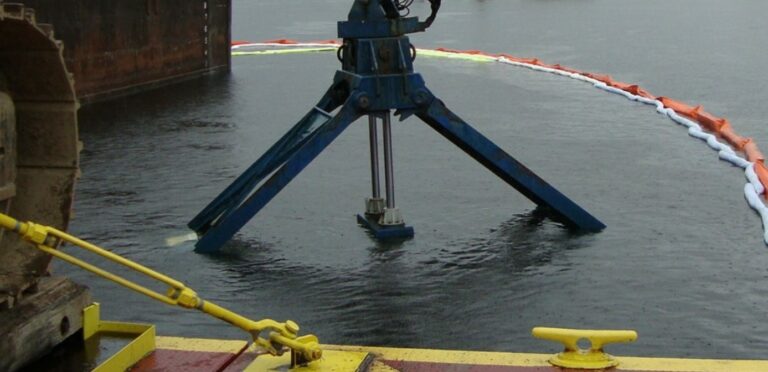 According to EPA, the sediment in the Lower Passaic River is severely contaminated with dioxins/furans, polychlorinated biphenyls (PCBs), heavy metals, pesticides and other contaminants from more than a century of industrial activity.
The proposed cleanup plan – supported by the New Jersey Department of Environmental Protection – calls for using a combination of cleanup technologies including dredging approximately 387,000 cubic yards of contaminated sediment.
The proposed remedy would be an interim action – a final remedy would be selected after this action has been implemented. This proposed interim action complements the cleanup selected in 2016 for the lower eight miles of the Lower Passaic River. That cleanup includes bank-to-bank dredging and capping in that stretch of the river.
The proposed cleanup includes:
Capping areas of contaminated sediment that have been identified as sources of contamination. Prior to capping, sediment would be dredged to a depth to accommodate the cap so that the potential for flooding is not increased.
Additional capping and dredging in areas with the potential for erosion and high concentrations of contaminants in the subsurface.
Areas identified for remediation would be evaluated to determine if sediments at depth in each area can be dredged so that capping would not be needed.
Dredged materials would be processed at one or more nearby sediment processing facilities for off-site disposal at licensed disposal facilities.
Institutional controls such as restrictions on activities in the river would be implemented to protect the cap, and New Jersey's existing prohibitions on fish and crab consumption would remain in place.
Monitoring and maintenance of the cap would be required to ensure its stability and integrity in the long term.
A 30-day public comment period for the proposed plan starts today, April 15, and will run until May 14, 2021. EPA will host a Virtual Public Meeting on April 27, 2021 at 6:00 p.m.