The U.S. Army Corps of Engineers, Detroit District, has just released this beautiful photo from the New Lock at the Soo project.
At the moment, the contractors Trade West Construction and joint venture Kokosing-Alberici are performing dredging activities at the Soo Locks.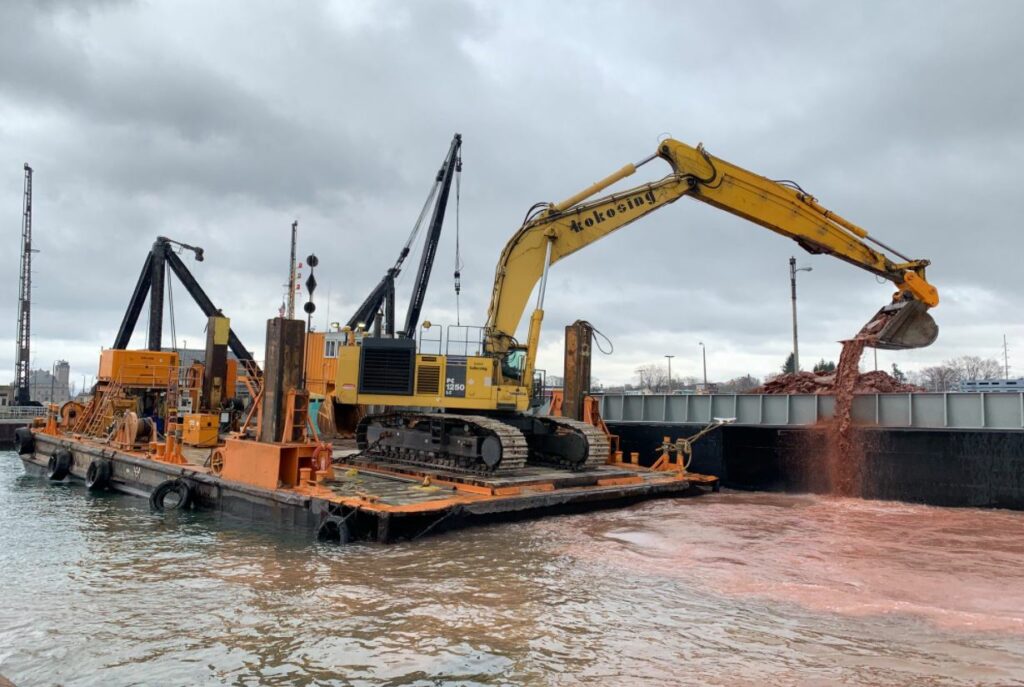 According to USACE, roughly 300,000 cubic yards of material, both bedrock and overburden will be removed from the mile long approach channel.
Trade West was awarded the Phase I contract for the New Lock at the Soo and is scheduled to complete upstream channel deepening this Fall.
Phase one of the project, upstream channel deepening, will facilitate the construction of a new Poe-sized lock in the place of the existing Davis and Sabin Locks.