Permit received for Colonel's Island Terminal project
A planned expansion will allow the Port of Brunswick to accommodate additional vessels carrying automobiles and machinery.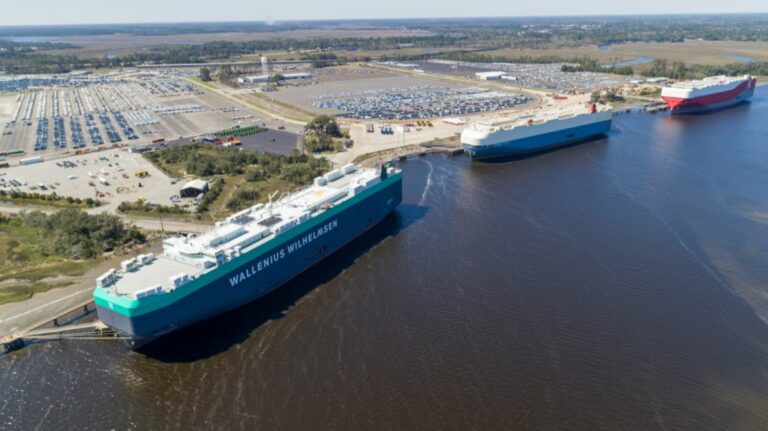 The Georgia Ports Authority (GPA) has received a federal permit from the U.S. Army Corps of Engineers to add a fourth berth for cargo ships to dock at its Colonel's Island Terminal.
The project, currently in the engineering phase, will help support the expansion of auto processing onto 400-plus acres on the south side of the island that are permitted for development.
"The re-opening of domestic and overseas auto plants has resulted in an upward trend in Roll-on/Roll-off volumes at Colonel's Island Terminal in Brunswick and at Savannah's Ocean Terminal, which we expect to continue," said GPA Executive Director Griff Lynch.
The Port of Brunswick handled 587,395 units of Ro/Ro cargo in 2020, a four percent decrease compared to 2019. However, GPA saw faster growth in the last months of 2020 and beginning of the new year. January and February Ro/Ro totaled 104,731 units in Brunswick, an increase of 8,279 units or 8.6 percent. Ro/Ro trade grew 23 percent in February compared to the same month a year ago, handling 50,945 units.
Additionally, GPA recently renovated Berth 2 at Colonel's Island, which formerly handled bulk cargo, to better serve Ro/Ro vessels. The Port of Brunswick's auto port currently features a total of three full-time Ro/Ro berths, and two on-terminal auto processors, which serve 20 automakers and nine steamship lines.