Foyle and Marine's dredger Aoibheann is currently mobilised to the Port of Greenore, in County Louth, Ireland.
Foyle and Marine dredging crews are working in support of the principal contractor Cunningham Civil and Marine.
The dredging works include a portion of underwater rock breaking, which Foyle and Marine have extensive experience in undertaking.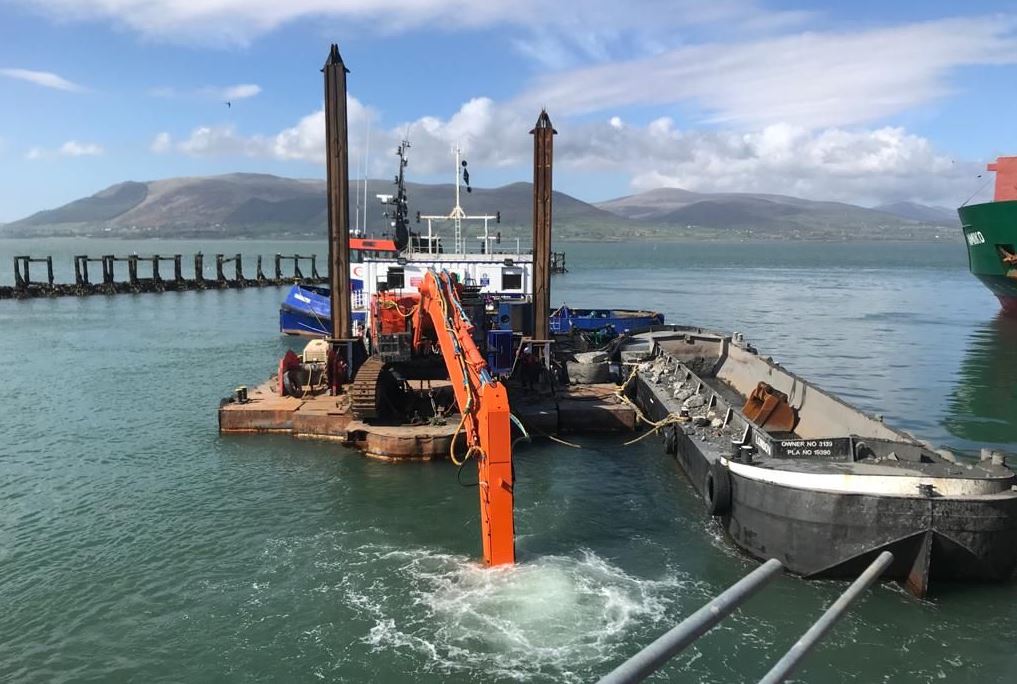 The Aoibheann is equipped with a Hitachi ZX 690 excavator with a purpose-built hybrid boom and stick for dredging operations and is currently configured with a Rammer 5011 rockhammer.
Foyle and Marine tug 'Boss Tug' is tendering to the Aoibheann, following its recent drydocking.
Along with a small hopper barge, this dredge spread is versatile and can work in small harbours and shallow water for dredging, pipeline trenching and installation, along with hard rock dredging with the Rammer 5011.