Project 11 Dredging Industry Day set for next week
Port Houston's virtual Project 11 Dredging Industry Day will take place on Wednesday, May 26, at 2:00 p.m. CDT via Zoom Webinar.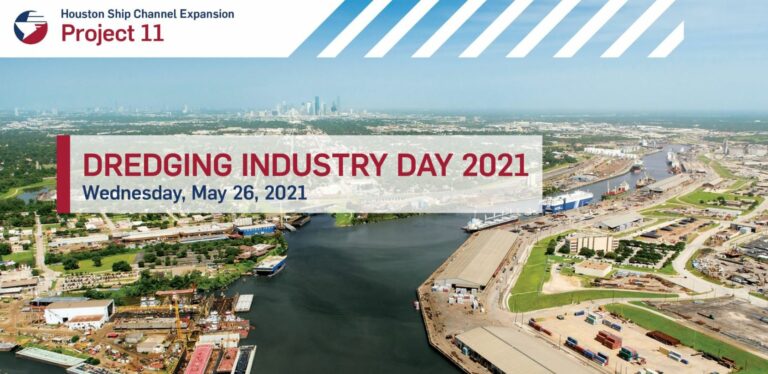 The event will deliver an industry-wide update for the upcoming Houston Ship Channel Improvement Project, also known as Project 11, and address opportunities to support future project construction and dredging needs.
"Our project team, including representatives from Port Houston, Joint Venture (Gahagan & Bryant and AECOM), and HDR Engineering, will present a one-hour presentation to introduce the project and provide a detailed overview of each of the eight design packages that will be made available for bid at a later date," said the organizers.
Expanding the Houston Ship Channel is critical to safely and efficiently sustaining national energy security, domestic manufacturing growth, thriving U.S. exports, and expanding job opportunities.
It is one of the most vital waterways in the country, connecting the nation's largest petrochemical complex to the globe. The waterway has more deep-draft ship visits than any other port in the country, and nearly 200,000 barge transits every year as well.
As energy and manufacturing exports increase and vessel sizes grow, improving the channel is nationally important.