DOP250 best choice for Hammond Marina dredging project
Damen submersible dredge pump DOP250 has once again proved itself as a reliable and flexible dredging tool, this time in the City of Warrenton, Oregon.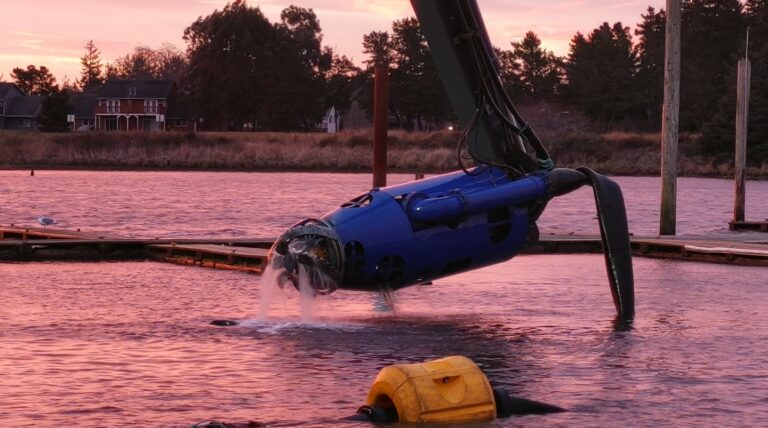 The city is located on the North Pacific US-coast and has a marina on the Columbia River in Hammond, OR. The Hammond Marina is one of the most used sport-fishing marinas on the Oregon coast. Yet, it had not been dredged in at least 12 years.
This maintenance dredging project had a tricky start. The water had become so shallow over the years that maneuvering the barge presented a real challenge.
At low tide, many of the floating docks were too close to the mudline to allow proper dredge access.
For the project, the contractor Bergerson Construction Inc. used the DOP250 with cutter head that was mounted on an Deere 470G excavator with long-reach boom and stick.
The overall dredging job included removal of approx. 44.000 m3 (57.500 CY) of sand and mud, at a maximum dredging depth of -2.5 m (8 ft). The dredged material was discharged in the flow lane of the Columbia River – during ebb tide only – at a discharge distance of some 450 m (1500 ft).
The Hammond Marina maintenance dredging project began on November 1st 2020, and was successfully completed within the 60 day dredge window.