Dredge Goetz kicks off 2021 dredging season
The U.S. Army Corps of Engineers, St. Paul District's Dredge Goetz crew recently kicked off the 2021 dredging season to help ensure the Mississippi River navigation channel remains open for safe, reliable commerce.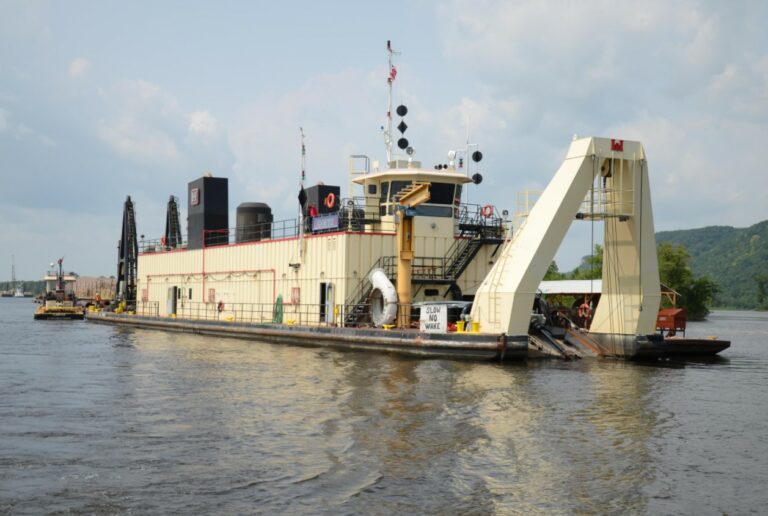 The channel provides a safe, reliable, cost-effective and environmentally sustainable system to move bulk commercial goods such as soybeans and corn.
In order to maintain the 9-foot navigation channel, maintenance dredging is performed annually at various locations in the reach of the Upper Mississippi River.
The Dredge Goetz crew has departed the Fountain City (WI) Service Base to do what they do best – maintain the Mississippi River for navigation.
According to the Corps, the crew will remove approximately 800K-1M cubic yards of dredged material this season.
On average, Goetz dredges around 1.2 million cubic yards of material every year, operating in St. Paul, U.S. Army Corps of Engineers, Rock Island District and St. Louis District, U.S. Army Corps of Engineers districts.
The vessel maintains 850 miles of the Upper Mississippi River, 355 miles of the Illinois River and 24 miles of the St. Croix River.